---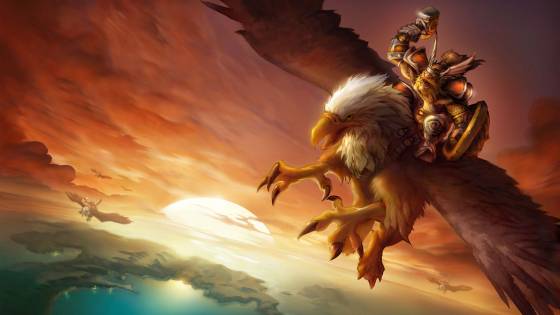 I come bearing stormy tidings for Activision Blizzard. For some of you, this news may not be terribly shocking. Earlier last year, we discussed how changes were happening within Activision Blizzard in terms of management and development focus. These changes seemed to hint that a leaner and rougher year was up-and-coming for the industry giant. The latest revenue report has been posted for last year's fourth quarter, and Activision Blizzard used it as the chance to announce that they've had to lay off around eight percent of their staff. Considering the company is made up of nearly 10,000 employees, these mass layoffs affected around 800 people in total. It's a huge loss for Blizzard as a whole, and one that comes amidst swirling rumors the past week that something like this would happen.
"Over the last few years, many of our non-development teams expanded to support various needs," stated Blizzard president J. Allen Brack in a note to employees yesterday. "Currently staffing levels on some teams are out of proportion with our current release slate. This means we need to scale down some areas of our organization. I'm sorry to share that we will be parting ways with some of our colleagues in the U.S. today." As Brack further explains, regional offices will similarly be impacted. To put all of this in more basic terms, it means Activision Blizzard has a meager 2019 anticipation in terms of game releases. What makes this news more surprising, however, is that the company had a favorable revenue report for 2018, even so far as surpassing past records. Despite the goals reached there, it still didn't meet expectations, according to Activision Blizzard themselves.
Last year saw some big shake-ups within Blizzard's internal management, leading to the changing of CEOs and a further outreach for Activision across the entire company. For Activision's own side of things, events of late haven't been easy. Bungie recently cut ties with the publisher and went on to maintain full rights to the Destiny franchise, with Activision no longer associated after it didn't meet release timing expectations. These mass layoffs have mostly affected non-development departments within Blizzard, but also organizations associated with Activision Blizzard, such as King and High Moon Studios. "While our financial results for 2018 were the best in our history, we didn't realize our full potential," said Activision CEO Bobby Kotick in a recent press release. "To help us reach our full potential, we have made a number of important leadership changes. These changes should enable us to achieve the many opportunities our industry affords us, especially with our powerful owned franchises, our strong commercial capabilities, our direct digital connections to hundreds of millions of players, and our extraordinarily talented employees."
On that note, what's next for Activision Blizzard? According to them, they'll be beefing up the staff behind their bigger franchises like Diablo and Call of Duty. On a bright note, the employees laid off were at least given comprehensive severance packages, complete with things like job placement assistance and health benefits. That's a lot of employees searching for work, and it'll definitely have a wider effect as people get placed in different companies. You can check out Activision Blizzard's full 2018 financial results on their investor website, if you're curious. Everyone will be keeping a close eye on the company going forward, especially with most of 2019 still to come.