---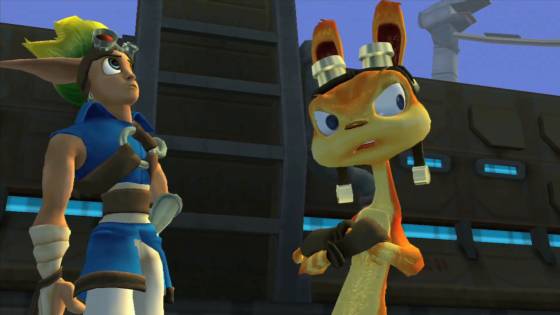 Quick questions for you: Are you a Jak and Daxter fan? Are you a hardcore collector? If your answer to one or both was yes, then this news is most likely going to intrigue you. As it turns out, the love and passion for the PS2 classic series Jak and Daxter is still going strong. It's one of Naughty Dog's most well-known sets of games, and ones that brought us plenty of fun for hours and hours during our childhoods. Well, it's time to re-light the flame of nostalgia once again, my friends. The good folks over at Limited Run Games had a special announcement to make on the PlayStation Blog the other day, revealing that they're doing a limited run for all four classic Jak and Daxter PS2 games and bringing them to PS4 with physical editions. The lineup consists of Jak and Daxter: The Precursor Legacy, Jak II, Jak 3, and Jak X: Combat Racing. Rejoice!
However, it's important to note that these releases are limited. After all, it says it right there in the company's name. For those not familiar with Limited Run Games, their goal is to ship out physical versions of previously digital-only games, making them a godsend for collectors everywhere. Copies of their games are always sold out quickly, due to the limited quantities, so it's best to do your research on opening dates beforehand. With that said, pre-orders for The Precursor Legacy are sadly already sold out. Even so, the other three games have yet to go on sale, so that's a plus. According to LRG, this release was brought about in collaboration with Sony and Naughty Dog themselves, which allowed them to throw in a lot of incentives for those who get in on it. The first game sold both standard and collector's editions, with the latter hosting a huge amount of additional goodies. To give you an idea, LRG sold a max amount of 5,000 copies for the standard, 2,500 copies of the collector's. The same amount will likely apply to the other games.
These physical re-releases are using the souped-up versions of the games Sony put out on the PS4 store last year, A.K.A. the "PS2 Classic" versions. These re-upped the game to a beautiful 1080p, and naturally come with a lot of modern additions like Share Play and trophies. While those can readily be bought at anytime on PSN, these releases are for the collection-hungry out there. The remaining three games will see both standard and collector's editions just as the Precursor Legacy did. Those who purchase all four will get a mock game case of Jak 4, a game that was in development but never saw the light of day. LRG is doing this as a fun tongue-in-cheek kind of thing, imagining what would have been. If you haven't played the Jak and Daxter games before, this would be a fun way of going about it.
The timings and release dates for the other games are a little less specific right now. According to LRG, both editions of the remaining three will be released by June of 2019. They note that the dates may be bumped up even earlier if all goes well, but all purchases will for sure be fulfilled by June 30th of the coming new year. Generally, it's a good idea to keep tabs on their official website and watch for news on when the pre-orders will open up. You can head over there to do so, and gaze at the pictures of the sold-out Precursor Legacy games if you missed out. For those who already secured their orders, congrats! Once the other games are made available to pre-order, it will likely be done in two halves, meaning if you miss your chance the first time, you can try to order it again on the second run. For a general overview of everything being made available, make sure to check out LRG's post on the PS Blog.