---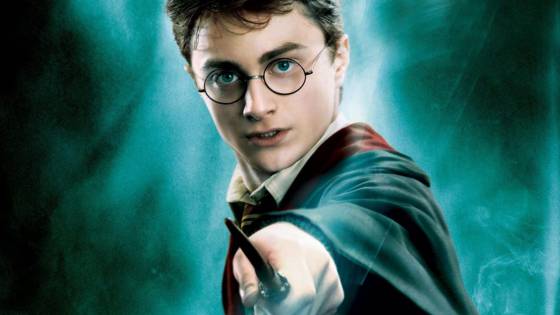 Harry Potter is like an untapped wellspring of potential lately when it comes to video games, as its more recent game outings haven't been received all that well. Most notably was Jam City's Harry Potter: Hogwarts Mystery, which came under heavy criticism for its predatory pay-to-proceed mechanics. The drop of some new gameplay footage recently may bring back the hope for a good Harry Potter game after all, though. Reddit user VapeThisBro took to the website to leak gameplay footage of what appears to be an open world RPG-styled Harry Potter game. The user claims he found his way into a survey group that was showing it off, though the details behind this survey group are scarce at best. Despite this, the gameplay footage shown looks immensely high quality and detailed, making it difficult to deny its validity. To back this up, publisher Warner Bros. went on to pull the video off of YouTube, though mirrors of it still exist.
The gameplay presents the player taking the role of a fifth-year student at Hogwarts, complete with what looked to be an in-depth character creator. There are plenty of spells and wizarding duels to be seen, creatures from both the official series and Fantastic Beasts, and reportedly eight character classes with the choice to act good or evil. The Reddit user also provided what seems to be the official description of the game's story and setting: "Upon arrival, strange events begin to materialize in the Forbidden Forest and trouble begins to brew within the castle walls. Together with Professor Elezar Fig, you embark on a journey through both familiar and never-before-seen locations to bring to light the truth behind these mysterious occurrences," it reads. "On your quest you will craft potions, master new spells, and discover fantastical beasts, you will battle Dark Wizards, Goblins, and other supernatural enemies and uncover the truth about your destiny - the fate of the Wizarding World lies in your hands."
Initially, there was nothing to back the footage up. Later on, however, other sources chimed in. BBC reporter Lizo Mzimba took to Twitter to confirm that the game is real, or at least, so he is told. He calls it a "yet to be announced RPG currently titled Harry Potter Magic Awakened", although apparently some titles like Magic Forever are in the mix. Many people at first thought this might be Rocksteady's next game, but signs from elsewhere and sources from Eurogamer point towards this not being the case, as the company is still focusing on superhero games (like their Arkham series). Instead, Avalanche Software is looking like a more likely candidate for the developer. If you haven't heard of them, they were the developers of Disney Infinity. That game got canceled back in 2016, and while the developer shut down for a brief while, they were bought by Warner Bros. Interactive later on, which would tie them to the Harry Potter brand. Additionally, job postings from early 2017 for Avalanche stated that they were looking for people with a "deep understanding of British culture and grammatical presentation."
Those job postings went on to also request help for RPGs specifically and called their project an AAA-sized title. All the signs appear to be pointing to the fact that this Harry Potter game is indeed in the works over at Avalanche, but until there's the official word from them or Warner Bros., this remains in the realm of leaks and sources. In the meantime, you can check the original Reddit post to see the community's reaction to the footage. The video was taken down, but you can find the mirror on another Reddit thread, so check that out if you're curious about how this game looks in action. There's no way to tell when this Harry Potter game would come out, or on what platforms, but the video certainly implies that development is proceeding at a good pace. Keep an eye out for more information on all this as the year rolls forward.