---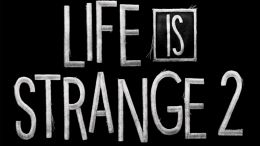 Dontnod, the developers of Life is Strange, have been an incredibly busy studio over just the past month alone. The beginning of June saw the release of their action RPG game, Vampyr, on consoles and PC. E3 followed shortly after Vampyr's release, with Dontnod taking up a presence at both Microsoft and Square Enix's E3 showcases. During these conferences, the team announced a new Life is Strange game, The Awesome Adventures of Captain Spirit, set in the same universe. That game is set to release just a day from now as of the time of this writing. Dontnod capped it all off with an official announcement of Life is Strange 2 just the other day, providing a very vague teaser trailer, the first episode's release date, and a promise of more to come this August.
For those unaware, Life is Strange 2 will have no relation to the first Life is Strange season. This means it will have an entirely new setting and characters, as the story of Max and Chloe has been sufficiently wrapped up. There's very little to go on in terms of what Life is Strange 2 will be about, with the new teaser trailer only showing a logo stitched up on a black backpack. What we do know, however, is that The Awesome Adventures of Captain Spirit will lead into the events of Life is Strange 2. According to Dontnod, Captain Spirit will serve as a kind of introductory story to the world of their sequel and will be filled with secrets and choices that carry over into the story of LiS 2, shaping it. We don't know yet how far removed from LiS 2's setting Captain Spirit actually is, but with everything so close together now, we'll know soon.
Captain Spirit will be a standalone game, focusing on the adventures of a boy named Chris. The trailers have shown so far hint that things aren't all alright at Chris's home with his dad and that his mother has passed years before. Chris has a super active imagination, as most kids of that age do, and imagines himself as a superhero known as Captain Spirit. The game takes players through Chris's imaginative and otherworldly fantasies, set side by side with segments that take place in real life. Gameplay will be mostly similar to what players know from the other LiS games, a Telltale-esque choice-driven adventure. While it will be standalone, Life is Strange 2 will follow the five episode format that the first Life is Strange did, which released over a nine-month period throughout 2015.
With all of this Life is Strange news, it can be easy not to notice that Dontnod also announced another brand new game they're working on just before E3: a small town murder mystery known as Twin Mirror. It's heartening to see Dontnod thriving so well, and The Awesome Adventures of Captain Spirit will release on June 26th, a day from now, on PlayStation 4, Xbox One, and Windows PC. Captain Spirit will be entirely free, so anyone can jump in and play it if they choose to do so. Life is Strange 2 will be releasing on the same platforms, with the first episode launching on September 27th. Dontnod assured more to be revealed this August, which likely puts that around the time of Gamescom. You can view the very brief twenty-second teaser trailer for Life is Strange 2 above, and speculate about what that black backpack means.