---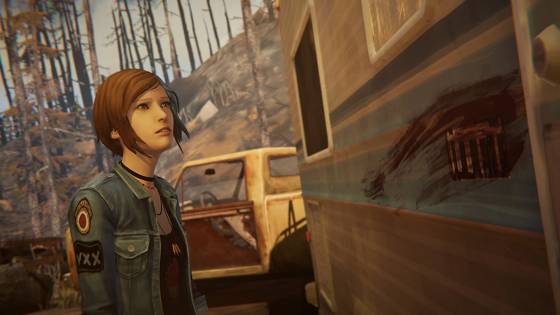 The original Life is Strange reinvigorated adventure games and breathed a level of life and critical acclaim into the genre that had been lacking for many years. It told the tale of Max Caulfield and her best friend Chloe Price as they find themselves in a bizarre situation. Chloe's best friend disappeared - but we didn't see anything of her. The core game told a lot about Rachel Amber but didn't show her at all - making her purpose in the story feel a bit hollow at times.
The plot kicks off with visions of a giant storm, and Before the Storm takes place three years before the main game. In it, Chloe and Rachel's bond is fully explored. Great depth is given to both characters and their surrounding family, with a bit of recasting needing to be done due to a voice acting strike. Rhianna DeVries captures the essence of what Ashy Burch did while still fitting the character into this younger timeline. Chloe's is a brash person but relentlessly devoted to her troubled friend Rachel. Rachel's life is in shambles and her family is in denial - until Chloe and Rachel go on an adventure that uncovers the truth. In doing so, both are put in grave danger several times and have to encounter many unsavory characters that show depth in even the side characters.
The original Life is Strange used an alternate universe system to tell its tale within various timelines - so you could see events if Event A happened or if Event B happened and then Max could rewind time and change things from that point on. It was unique and a great way to minimize risk, but added a supernatural element to a game firmly-rooted in reality. Before the Storm is completely reality-based with events that could actually happen to someone in real life. A barn performance goes awry, a fire causes mayhem and getting involved with drug dealers and loan sharks leads to bad things happening. Every episode is compelling, and those who buy the deluxe edition get a prequel mini-adventure to the entire series that give you a taste of Max and Chloe when they are at their youngest point in the canon.
After a year of being playable across consoles and on PC, Before the Storm has finally hit Linux. There are some caveats with it. While it doesn't require a high-spec machine to run, it will not currently work on devices using Intel GPUs. This means that you will have to stick with AMD GPUs and make sure their drivers have been updated as well. While this is less than perfect, it is still better to have the game available on yet another OS to have an even larger audience exposed to it. Life is Strange: Before the Storm is now available on Steam for Linux, PC, and Mac OS X.
I love this game. Did you know that they are making a part 2, now?