---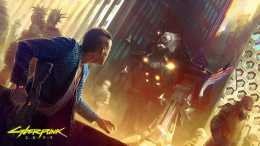 If you're Linux gamer and interested in Cyberpunk 2077 head over to GOG and let them know. Some fans started a post asking CD Projekt Red (the developers of Cyberpunk 2077) to consider porting the upcoming game to Linux. Many Linux users support CD Projekt Red's games by purchasing them on Steam and playing through WINE. A prime example of this would be their famous game Witcher 3, for those who use their Linux operating system as their main OS have not choice but to play it on WINE. If they get enough interest, maybe they will consider doing a port for it on Linux.
About Cyberpunk 2077
Cyberpunk 2077 is an upcoming first and third person role-playing game. The game will feature Non-English speaking characters and you will be able to buy translator implants in order to find out what is being said. It also has a feature called "Braindance", which allows you to record digital information that is directly stored in the bain. You will be able to experience other peoples emotions and thoughts as if they were your own.