---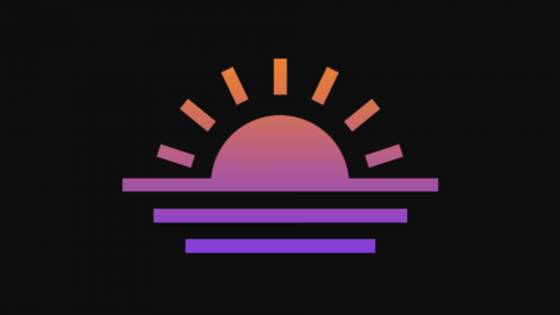 Now that the new year has begun, you're likely going to want to find a way to de-stress from all the new happenings that come with 2019, right? Whether it be a move, a job, we all need ways to relax from the stresses of life. Cue the release of Meditations, an indie games launcher put together by Rami Ismail. Ismail is known as the co-founder of Vlambeer, who developed Nuclear Throne. Ismail was struck with inspiration one day when he played a short game by the title of Tempres. It led him to gather together hundreds of similar little games from a variety of developers far and wide, cramming them into a launcher for everyone to try over the course of 2019. Essentially, by downloading the launcher, you'll be treated to unique little games every day, free of charge.
"Meditations is a launcher that, every day, loads a small game and an accompanying text as a meditation, distraction, lesson, or inspiration for that day," reads the official description on the website. Digging further here reveals more of the details behind these games, and how the distribution process will work. "Each project is different," the post elaborates. "Some are very short, some are more complicated. Some meditations are light and curious. Other meditations might be sad or difficult, curious or introspective, personal or playful. Each day will allow you to explore another creators' work and thoughts." Each game will be given away through the downloadable PC launcher every day, leading to a grand total of 365 games by the end of 2019. The timing for the launch each day is midnight GMT, and you can only play that day's game for 24 hours before it disappears and gets replaced by the next day's game.
Because of this, make sure you remember to check in on it from time to time! According to Ismail, each game is no longer than five minutes, meaning just about anyone can afford time to give them a try. They'll also be free of any text, outside of the accompanying 'meditation' text for each game's day. This was to preserve the idea that games are a sort of global language all of their own. Each game and meditation is meant to convey a random developer's thoughts and feelings about a particular day of the year, or something that captures a particular moment. The first game that kicked Meditations off was, fittingly enough, the game that started the idea: Tempres. It has already come and gone by this point, but it was a unique little title where you had to press the space bar to get a meter ticking. Think of them like micro-games, but with their own personal and deeper meanings.
Some brief controversy hit Meditations when it was revealed that the full list of contributing creators won't be revealed until December 31st of 2019. Ismail later clarified why. "The reasons for this vary," he stated, "but it turns out balancing the wishes, hopes, and goals of 350+ incredible creative people is tough. Some wish to keep their involvement a surprise. Some have already announced their dates. Approaching it as a year-long performance made the most sense." Even so, the creator's name is listed by the game itself once it's revealed each day. Since many of the hundreds of developers have their own intentions in mind for how they want their games revealed, this is the safest way to please everyone. If you want to check out Meditations for yourself, just head to their official website. The launcher is available for download on Windows PCs 7 and higher, or Mac OSs 10.12 and higher. It's a nice way to chill out and enjoy a brief distraction each day, and serves as a cool insight into the minds of random people.