---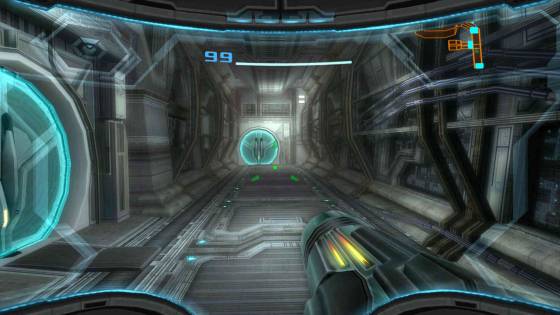 Didn't think you'd be seeing this story pop up, huh? Neither did I; it was with great surprise that many Metroid fans tuned into Nintendo's recent update video on the development status of Metroid Prime 4. Keep in mind, this is a game that we've heard nary a peep about since its logo reveal at E3 2017. Nintendo has kept their lips tightly sealed about the project since, citing concerns about teasing fans too far out from the game's release. With a heavy heart, Nintendo's senior managing executive officer Shinya Takahashi took to the update video to announce that Metroid Prime 4's development has been reset from scratch. That's the bad news. The good news is that Nintendo has switched development teams on the project. Now, Metroid Prime 4 will be developed by none other than Retro Studios, the developer of the original 3 Metroid Prime games.
But why did everything have to restart? What went wrong? Takahashi explains exactly that. "The current development progress has not reached the standards we seek in a sequel to the Metroid Prime series," he states. "Nintendo always strives for the highest quality in our games; and in the development phase, we challenge ourselves and confront whether the game is living up to that quality on a daily basis." Because secrecy was airtight on Metroid Prime 4 all this time, it's still not officially known what developer was working on it before. Reports have suggested it may have been Bandai Namco. Whatever the case may be, the game's producer, Kensuke Tanabe, has been kept on the project while he goes on to assist Retro Studios. Kensuke has had a history with the Prime series already, so the two seem like a match made in heaven. "By collaborating and developing with Retro Studios, we believe we can make this game something that will meet our fans' expectations."
This may seem like mostly bad news, but when you look even deeper at the situation, there are a lot of positives. First and foremost is something I think we can all agree on: Nobody wants a mediocre Metroid Prime 4 after all of these years of waiting. The last game in the series, Metroid Prime 3: Corruption, released onto the Nintendo Wii in 2007. We're approaching the twelve year mark already! But one of the less obvious positives to take from all of this is Nintendo's transparency. As many have already noted (and commended), it was really cool of Nintendo to come straight out with this news and not pull any punches; complete and total honesty about development restarting and why. There have been plenty of situations in the past where other companies haven't shown that level of honesty, and hopefully, with this, a lot of developers and publishers can take a note from Nintendo. It's good to keep your fan base informed on what's happening, and that should absolutely be the standard. While many former staff from Retro have since gone on to other things, they're still making solid hits, and their history with the series ensures it will be in good hands.
Metroid Prime 4 has a lot to live up to. The first two games, Metroid Prime and Metroid Prime 2: Echoes, were some of the GameCube's most pristine and memorable gems. Corruption went on to give us an even more narrative-focused game, complete with the Wii's motion controls so that we could all feel like Samus Aran aiming and shooting. Fans everywhere have been clamoring for a fourth installment all this time, and even though we have to wait from the beginning again, it means Metroid Prime 4 will be all the better for it. It's safe to say that we can't tell when the game will come out anymore, so for now, all we can do is wait as development begins anew and Nintendo has more to share with us. If you want to watch the full announcement video for yourself, you can do so down below. There's a lot of remorse throughout, but kudos to Nintendo for giving us the look under the hood that we need in a situation like this. Best of luck to Retro Studios on the game too!