---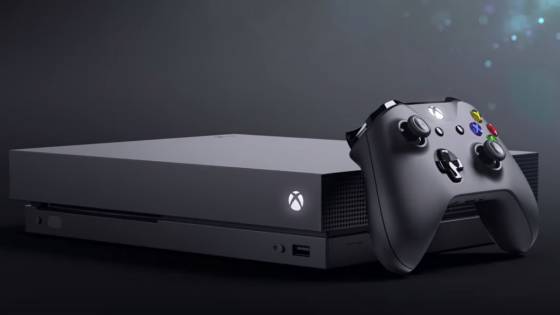 As the current console generation has been proceeding, Microsoft has been shifting its business strategy. The successes of Sony's PlayStation 4 sales-wise eventually led to Microsoft ceasing its public announcements of sales numbers back in 2015. Since then, they've been working on making Xbox a more enticing platform for gamers everywhere with services like Xbox Game Pass, and their Xbox/Windows PC Play Anywhere cross-buy program and more. Now, they've upped their game even further with a new offer that will likely draw in quite a few who haven't been interested in shelling out all their money on an Xbox One. Today, Microsoft announced Xbox All Access via a blog post on the Xbox's website. Xbox All Access essentially turns to get an Xbox One into something akin to a smartphone contract plan.
It's important to note right from the get-go that Xbox All Access will only be for a limited time, and only available in the United States. During this time, you'll be able to purchase an Xbox One S or an Xbox One X, plus subscriptions to Xbox Game Pass and Xbox Live Gold for either. The deal comes in the form of the monthly pricing. Rather than paying the full amount for the console upfront, gamers will instead pay a monthly fee, the total price of which includes the cost of all three of the above-mentioned contents. The Xbox One X bundle will cost you $34.99 per month for a period of 2 years. The S bundle, meanwhile, will cost $21.99 per month for those 2 years. Which you choose is dependent on if you want Xbox One X's enhanced graphical capabilities or not. The overall total for both bundles over the 2 year period equals out to around what it would cost if you paid for them normally. The X Bundle ends up saving you $20 dollars in total, whereas the S bundle will save you about $132 compared to what you'd usually pay.
The program is a great choice for people who have been on the fence about getting an Xbox One, especially where money is concerned. Doing it this way makes acquiring the console a lot more readily affordable. If you'd prefer, of course, you can buy it the normal way. The timing on Microsoft's part is pretty good considering this console generation is starting to see signs of winding down, especially with recent comments from various people in the industry. Even Microsoft themselves hinted at the development of the next new Xbox console during their E3 press conference this year. The Xbox Game Pass service included with the program got a lot of push during this time as well; with it, you gain access to over 100 different games, all playable as if they were a part of your library. With all of these things included in the monthly cost, it becomes harder to turn down.
No other specifics have been provided about Xbox All Access just yet, such as how long the limited period will last. Reports also indicate that the program will only be for "qualified customers", but what this means hasn't been elaborated on yet either. For these reasons, make sure to watch out for further comment from Microsoft in the coming days. Once everything has been cleared up, then it will be time to decide if Xbox All Access is the way to go for you. It's also good to keep in mind that there isn't an upfront payment with this offer; your first payment would be after one month passes. Head over to the Xbox blog to read the announcement in full, and hopefully, we'll have more to go on about it all here soon!