---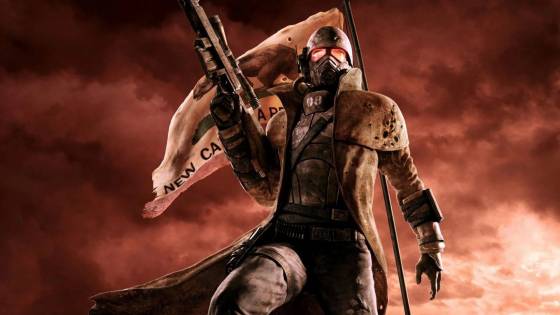 It seems that Microsoft may be continuing its streak of buying companies and partnering up with them to help them develop games. During their E3 presser this past year, Xbox's head Phil Spencer announced that the company had gone on to buy Playground Games (of Forza fame), Undead Labs (of State of Decay fame), Ninja Theory (of Hellblade fame), and Compulsion Games (of We Happy Few fame). These were all companies that had a smaller amount of resources to work with before the acquisitions, and their buyouts will likely lead to improved quality from each. Now, reports are suggesting that Microsoft may be looking into buying Obsidian Entertainment. The report comes from Kotaku, which cited a handful of sources that have been "briefed on the negotiations". One of the sources stated that "It's a matter of when, not if," with another stating that the deal was 90% finished.
Obsidian Entertainment is beloved by RPG fans all around, known best for hit titles like Fallout: New Vegas, Star Wars KOTOR II, and the recent Pillars of Eternity series. Their games are well regarded for their branching narratives, detailed worlds, and focus on player choice. Despite their popularity, the studio has seen some financial troubles in the past, especially in 2012 due to Microsoft's cancellation of their Xbox-exclusive RPG 'Stormlands'. This was back when Xbox was headed by a different president, however, and Phil Spencer has since gone on to reshape the company since 2014. Acquiring a studio like Obsidian and providing them with more money and resources would be a significant advantage for RPGs on Xbox consoles, a genre PlayStation tends to have in abundance. Neither Microsoft nor Obsidian could reply to the reports, stating that they don't comment on rumors or speculation. Obsidian cheekily added, "the Rumors album by Fleetwood Mac still holds up."
The biggest question this potential deal raises is how it will affect Obsidian's in-development RPG with publisher Private Division. Announced back in 2017, the RPG is likely going to be a more mid-sized game due to Private Division publishing it. No details were given behind its platforms or gameplay, so we're still left to speculate about what it could be. If Microsoft does buy Obsidian, it's entirely possible the added resources could boost the development of that game by a considerable margin. Mostly, it would depend on what Microsoft does with the contract since they'll technically be the ones in ownership. Private Division spoke of this game after turning down comment on the reports of the deal. "While it is our policy not to comment on rumors or speculation, we look forward to publishing the upcoming RPG from Obsidian Entertainment, and remain confident in the team there to deliver an outstanding game."
Since the reports seem to indicate that the deal is finalizing, we may hear an official announcement here very soon, as long as the sources are to be believed. Obsidian has been doing a bit better lately thanks to the success of Pillars of Eternity, a game that they crowdfunded via Kickstarter. Both it and its sequel provide a classic isometric RPG kind of experience, and shouldn't be missed if you're a fan of the genre. The first game can be played on Windows PC, Mac OS, Linux, Xbox One, and PlayStation 4. The second game came out more recently just this past year and is currently only available on PC, Mac, and Linux. Later on this year, versions for Xbox One, PlayStation 4, and Nintendo Switch will be released. For more on the reports of the deal, check Kotaku's story on the matter. For now, we simply must wait and see what comes of all this.