---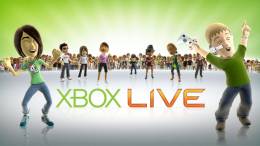 Offensive language has always been a pretty broad term, ranging from general swearing to things far worse. With a new update to Microsoft's official Code of Conduct, the company looks to be clamping down on this through various new rules that will be going into place for all of their services. When I say all, that means not only Xbox Live but things like Skype and Word documents too, any service that ties back to the company.
Before figuring out the nitty gritty of it, here's what the actual amendments to the Terms of Service state:
"In the Code of Conduct section, we've clarified that use of offensive language and fraudulent activity is prohibited. We've also clarified that violation of the Code of Conduct through Xbox Services may result in suspensions or bans from participation in Xbox Services, including forfeiture of content licenses, Xbox Gold Membership time and Microsoft account balances associated with the account." This is found under the Summary of Changes to Microsoft Services Agreement.
As for the Code of Conduct section the above is referring to, here's what the clarifications state:
"Don't publicly display or use the Services to share inappropriate content or material (involving, for example, nudity, bestiality, pornography, offensive language, graphic violence, or criminal activity.)"
The tricky part here comes from that specific detail in the Code of Conduct: Offensive language. As mentioned, it's a broad term, and as of right now, no one's quite sure whether this means certain kinds of offensive language, or whether it could mean swearing at all. Considering the landscape of online gaming for not only Xbox Live but any other online gaming service, a rule set against swear words would end up affecting a huge amount of people since swearing is so common. It seems rather extreme if put in that light, so it may mean the former rather than the latter, but the vagueness of it is something to keep in mind.
The vague descriptions don't stop there though. Certain other conditions aren't specified (what counts as graphic violence, for example?), and it's not yet known how the actual banning process will work. As stated above, the kinds of consequences incurred can be things like giving up content licenses, losing money you had in the account, etc. Microsoft also stated that "When investigating alleged violations of these Terms, Microsoft reserves the right to review Your Content in order to resolve the issue. However, we do not monitor the Services and make no attempt to do so."
This means that it's uncertain whether Microsoft will be looking through data for said violations of the terms, or if they'll only begin investigating once the fraudulent activity has been reported to them by someone else. Whichever the case may be, these new terms are going into effect on May 1st, a little over a month away from now. Keep an eye out between now and then for any further clarification from Microsoft on the details of these new terms, Xbox users.