---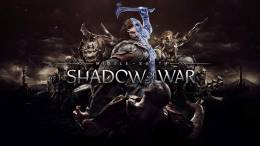 The game industry at large has been filled with controversy since last November when Star Wars Battlefront 2 released, as players quickly discovered that the game had unavoidable loot boxes and pay-to-win mechanics throughout the experience. It's been a problem that has been boiling for some time, though Battlefront 2 really brought it out to the spotlight. Just a month before that game released though, Middle-Earth: Shadow of War released with similar features, the only difference being they weren't in your face about it. The game did receive criticism for having these features, however, especially because of how hollow it made the actual core gameplay of Shadow of War feel. The developers at Monolith Productions are now seeking to get rid of the features entirely and will do so over the next couple of months. This means that the entire market system and War Chests are getting the axe.
In a post WB Games' official site, Monolith got straight to the heart of the matter and how it relates to Shadow of War's Nemesis System, a popular gameplay mechanic where you can build bonds between allies and enemies throughout the game's world and recruit orcs to your side through various means. In the game up to now, players have had the option to forego all of that and purchase orcs straight from the Market. Monolith explains, "While purchasing orcs in the Market is more immediate and provides additional player options, we have come to realize that providing this choice risked undermining the heart of our game, the Nemesis System." Monolith touched on how this was breaking immersion for many players as well.
"In order to fully restore the core premise of the Nemesis System, we'll be permanently removing gold, War Chests, and the Market from Shadow of War. This means the option to purchase gold with real-world money and the ability to gain orc followers from War Chests will be removed. There will be a specific amount of time given for players to utilize their unused gold. If players have unused gold by the end of the time allotted to spend it, any remaining gold will be converted to in-game items.
That's not all that Monolith touched on though. Shadow of War will also be receiving an update to the Shadow Wars section of the story, and additional improvements to the game overall. This update will bring "new narrative elements" to Shadow Wars and apparently streamline it more for players. The Endless Siege update from last year will still be a part of the proceedings going forward. As for the aforementioned additional improvements, things like skill tree additions, progression updates, new upgrades for gear, and updates to the Nemesis System will all be rolling out over the coming months, though no specific date was given for these, but all of this will naturally be free of charge.
Specific dates were given for the removal of the microtransaction features, however. Starting on May 8th, just a month from now, players will be unable to purchase Gold with real-world cash. As mentioned above, if you have any Gold to spend until the final date, which will be July 18th, use it by then or just have it all converted to in-game items once the date hits. From July 18th onwards, the Market will be shut down for good, and everything related to it. Due to EA's recent announcement to remove loot boxes from Battlefront 2, the timing lines up perfectly in this case, especially since the Desolation of Mordor expansion is coming out next month for the game. If you have yet to play Middle-earth: Shadow of War for yourself, you can play it on Xbox One, PlayStation 4, and Windows PC.