---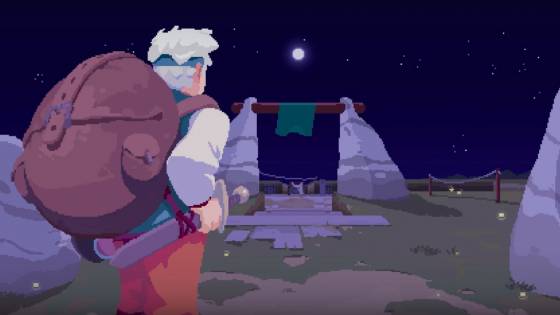 Moonlighter was originally released this past May and offered up a healthy mix of action RPG alongside rogue-lite elements. While many rogue-influenced games have come out over the past decade, many wound up resulting in frustrating experiences. Fortunately, the folks at Digital Sun set out to create a very user-friendly experience for newcomers to the sub-genre and veterans alike. The Adventure update brings a slew of improvements and quality of life changes to the game.
Moonlighter received this massive free content upgrade a couple of weeks back on PC - but Linux users had to wait two weeks to finally enjoy it. The biggest part of the updated content is the new game + mode and all that it unlocks. Beating the game once allows you to have access to the all-new pirate weapons and amulets. The all-new set of pirate weapons is unique and changes things up a bit. This enables a new set of weapons to be used alongside elemental effects to alter their usefulness. This enables you to craft a weapon and instantly cause confusion, inflict poison, or unleash a torrent of fire or a blast of electricity with a single shot.
Beyond the new pirate weapons, you also have amulets - mysterious rings that offer up new abilities. These are found throughout dungeons, but may not be all they're cracked up to be. Some can carry with them side effects that will hurt you more than they'll help. However, playing with an additional handicap or ailment is one way to keep things fresh and ensure that every play session is different and offers up a new kind of challenge.
One small improvement made to this update involves selling items. Instead of having to select each individual item you want to sell, all you have to do is select the mirror icon and click on every item you want to get rid of. There have been other fixes made to the game as well, including making sure that controller-based controls are displayed properly alongside the names of DLC weapons being shown properly too.
The content in the Adventure update is all a part of their roadmap - which has several more free updates planned for the year. The first update gave you 50 new patterns for rooms, more tutorials, and art for weaponry. The next update will be called the Companion update and will include Familiars and allow for a custom game mode. The final free update in 2018 is the Trouble update, which is set to offer up mini-bosses, new item effects, and Halloween-themed decorations.
Moonlighter has received a wide variety of critical acclaim from computer and console-users alike and offers up a lot of variety. Beyond combat, you can also operate a shop and do things like set prices, manage your money, recruit staff, and upgrade your shop. As a shopkeep, you even have to worry about people trying to steal what you have. Unfortunately, this update doesn't also bring with it a sale on the game - but now both Linux and PC users can enjoy this new content, and maybe it will entice new players to join the fray since new game + modes are quite in right now and definitely add some longevity to an experience when they're done well. You can check out the Roadmap for the game on Moonlighter's Steam Page. Stay tuned for any updates!