---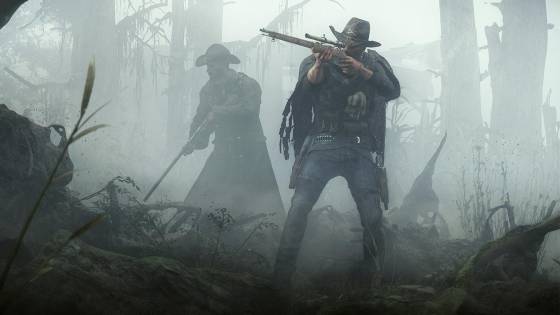 Hunt Showdown is a game from Crytek, the creators of the Crysis series and the Crysis Engine. And they went all out to deliver a truly unique experience for gamers. Set in the bayous of Louisiana, gamers will find themselves teaming up with other bounty hunters to try and fight off hordes of creatures that have made the bayou their home. But it's more than just a hunt, for every time you take a mission, you risk not coming back. For in this game, if you die, you lose everything that your character had. And it's not just the creatures that want to kill you out there...
The game has been getting lots of updates from Crytek, and in October, they released a version of a new map called Lawson Delta. The map was made to be a bit more visual in terms of landmarks. As you'll be able to see a prison, a fort, a train station, and more as you walk around. Well, the Lawson Delta map is now in beta for a majority of players, especially those on Steam Early Access, to play. So if you've been looking for a new experience in the game, then you'll want to get your hands on the update and try out the new map.
But, that's not all they're offering, for the game is also going to bring in the advancement of the matchmaking system. You see, many gamers were apparently taking advantage of the system by putting themselves into groups that they knew so that the matches against other randomly selected players wouldn't be fair. There were also times when players weren't put up against people of matching skills. So, the team at Crytek improved the system and actually based it off of the system used in chess to matchmake players based on skills and abilities.
Another improvement to Hunt Showdown is going to be found in the movement system. Mainly because the team has added inertia to movement. For those that don't know, inertia is the resistance you feel when you go up against another object. The bigger the inertia, the more slowly you move. Crytek warns that while the system is updated, they will need your advice on how to straighten it out:
"We have tried to strike a good balance between the necessity of adding inertia to player movement, while at the same time keeping the feeling and walking speeds the same. Players can still perform the same trick jumps, quickly peak out of cover, or dash around the world as they are used to."
Melee combat is also getting improved. The weapons themselves are going to be both more balanced, and more accurate to what they are and how they should feel in battle. Furthermore, if a Hunter is downed in game, they will actually drop their gear so that they can be picked up by another player.
Finally, Crytek noted that because of the update, it'll be a little more difficult to get into the game. But it won't last forever, just until they straighten things out. The game will be eventually releasing for PS4, Xbox One, and PC. As for now, you can purchase it on Steam Early Access for $29.99. Stay tuned for more info.