---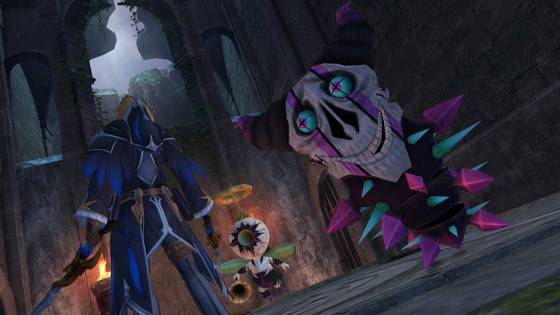 Earlier this month, Falcom revealed that a new entry in the popular Ys RPG series has been in the works for a little while now. They shared it only when they were ready, and it looks like a darker story than previous entries in the series. Many have been speculating about it since its reveal, and a lot of us were under the assumption that the game would be featuring a new protagonist instead of Adol Christin. These details have since been brought under a new light; Falcom president Toshihiro Kondo recently took to weekly Famitsu for an interview about the game. The interview proved to be a very fruitful one, with setting, character, and gameplay details all given some time to shine.
As you can see by the title of this article, yup, we were wrong in our assumptions. It turns out Adol Christin is back again for this outing after all, and sporting some new powers to boot. According to Kondo, Ys IX takes place during an age after 2009's Ys Seven. The game presents Adol at the oldest age we've ever seen him, making Ys IX the furthest ahead in the timeline. By the time this game's story takes place, Adol has gained notoriety around the world as a daring adventurer. The hooded girl we saw in the game's promotional art, whom many presumed to be the new protagonist, still holds a major key to the story. What's her role? We'll have to wait to play in order to find out, of course!
Ys IX is set in the city of Barduke, which has the unique property of different areas for different points of elevation; it's a big city. This has allowed the developers to intersperse a nice variety of areas throughout the RPG. The game's full title is Ys IX: Monstrum Nox, and that subtitle roughly refers to 'night of the monsters'. It's not chosen just to look cool, either. Adol, as well as his party members, can utilize special supernatural abilities gained from monsters themselves. These abilities range from things like moving as a shadow to running on walls, and they are a major new gameplay addition in comparison to previous Ys titles. The Drifting Village system from Ys VIII also features a return, but reworked into a "Guild Management" system instead. And if you were missing old features: Party battles are back. A lot to look forward to here!
According to Falcom, the game is around 50% complete in its development. That's pretty significant considering the timing of the reveal, and hopefully we'll see Ys IX: Monstrum Nox release sometime in mid-to-late 2019. Platforms haven't been confirmed yet at this point outside of PlayStation 4, so for now, it remains an exclusive for that console. Switch or PC ports might be likely, but who knows. Either way, it's a real good time to be a Ys fan! Since the original story was on Famitsu, you can view the translated details over on Siliconera. There will probably be more in the coming months, so definitely keep your eyes peeled in the meantime.