---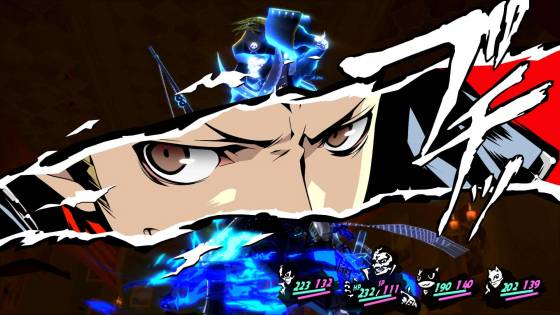 You are probably like me, and millions of others around the world, when it comes to the surprise reveal of Joker in Smash at The Game Awards 2018. By that I mean, your jaw was probably hanging open in astonishment, unless of course, you're not familiar with Joker or Persona. Nintendo's very own Reggie Fils-Aimé took to the stage and confirmed that Super Smash Bros. Ultimate's DLC fighters will consist of unexpected picks like Joker. Joker is the main protagonist of Atlus' latest and most popular RPG joint: Persona 5. And while it would be the safe thing to assume that the Persona love will stop at a Smash roster inclusion, things might not end there. Recently, Nintendo and Smash creator Masahiro Sakurai have been paying the series a lot of love and attention, and there have been hints floating around the Internet that something's brewing. Let's see what we have here, shall we?
The most glaring hinting is Sakurai's recent visit to Atlus' main headquarters in Japan. The whole thing was recorded on video and uploaded to the company's official YouTube channel, clocking in at around 10 minutes. The video can be watched below in its entirety, but it's only in Japanese with no English captions, so you'd be watching it more for the experience unless you know the language. Thankfully, fans on Twitter quickly got to work translating the highlights from the visit. A lot of it was Sakurai expressing his love for the hit RPG/life-sim/demon collecting series, and giving his personal experiences with it. Other things discussed included his wish that Persona games were shorter (they typically run about 150+ hours), and that he's a big fan of the way they design their user interface. The whole thing kicked off with a hug between Sakurai and P5's Morgana, so it seems they're all best buds at this point.
Sakurai's visit alone wouldn't be enough to go on though, considering his obvious involvement for Smash related reasons. Thankfully, the hints haven't stopped there. Over the course of the past weekend, Atlus has been busy setting up Persona 5-related website domains. These all have various naming conventions to them, like Persona5R.jp, Persona5M.jp, etc. Curiously, out of all the domains, Persona5R was the one that got moved to dedicated servers. Atlus has done similar things in the past when preparing for new Persona announcements, the most glaring example being Persona 4's huge amount of spinoff games. The move to a dedicated server fuels the fire for a reveal. As many have noted, the 'Dark Sun' OVA for the Persona 5 anime is set to air here soon. It will bring with it a Persona Super Live 2019 concert commercial with info on that, but maybe, just maybe, there will be something more.
What that something is remains up in the air for now. Most people think it could be a Persona 5 port for Nintendo Switch. Considering Joker's recent Smash inclusion, that's very plausible. Of course, that's not stopped the rumor mill from churning out the more out-there scenarios, like a whole new spinoff game. Whatever the case may be, it definitely seems like Atlus has more in store for Persona 5, and hopefully, that brings more Switch involvement as a result. The aforementioned anime OVA airs on December 30th, so keep your ears tuned for any news around that time. In the meantime, though, don't forget to check out the video of Sakurai's Atlus visit down here! Despite only being in Japanese, it's a fun watch just to get to see the famous creator geeking out over Persona. Super Smash Bros. Ultimate is out for Nintendo Switch and will bring with it 4 more DLC fighters after Joker. None of these are known yet, but we can't wait to find out who they'll be.