---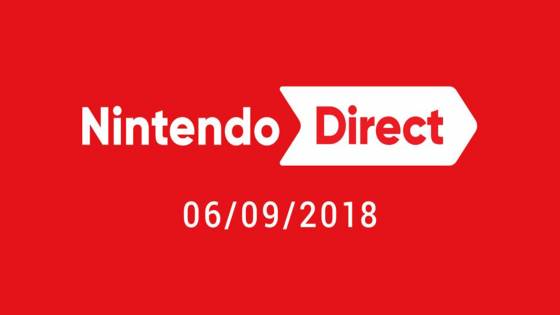 Earlier this week, Nintendo announced that they would be holding a big Nintendo Direct on September 6th. The day is here, as of the time of this writing, but the Direct has now been postponed. The announcement dropped via way of Nintendo's official Twitter account. "Due to the powerful earthquake in Hokkaido, Japan, we have decided to delay this week's planned Nintendo Direct," the statement reads. "We will provide a new time and date in the near future. Thank you for your understanding." Indeed, the earthquake occurred early this morning in Japan's northernmost island of Hokkaido. The epicenter was within Hokkaido's town of Atsuma, which is near the southern side of the island.
The earthquake had a whopping magnitude of 6.7 and brought with it numerous landslides and power outages. According to official reports from CNN, there are at least seven dead from the disaster, and 32 people currently missing because of it. It was out of respect for the victims that Nintendo chose to delay today's Direct, and any further announcements are likely dependent on how the next week goes for Japan. Earthquakes oftentimes have aftershocks follow them, and Japan's Prime Minister has already begun preparation for these. Earlier this week, Western Japan was hit by a powerful typhoon, the strongest to hit the country in 25 years. This disaster, named Typhoon Jebi, also resulted in deaths, injuries, floodings, and power outages. Japan's Kansai International Airport was also affected as a result.
Nintendo's upcoming Direct was supposedly going to be a large one, serving as a 35-minute-long showcase for upcoming Nintendo Switch and 3DS titles. That marks this particular Direct as the first showing of multiple titles since Nintendo's E3 2018 Direct. Because Nintendo Switch Online is supposed to begin sometime this month, many have speculated that the Direct is going to discuss details behind that. Due to the new delay, it may mean that the debut of Nintendo Switch Online could be affected as well, but that remains to be seen. We'll likely also get some deeper looks at titles briefly shown during the E3 Direct, like Fire Emblem: Three Houses, Daemon X Machina, and Super Mario Party. As is often the case with Nintendo Directs, new game reveals may also be present.
For now, all we can do is sit back and wait for a new official date announcement dropped by Nintendo. How this goes will probably depend on the ongoing situation in Japan over the next few days, as the country recovers from these horrible disasters. Originally, this Direct was planned for a showing time of 3 pm PT/6pm ET, so the new date and time may follow a similar format. Once the Direct does happen, you'll be able to watch it live on Nintendo's official website, their YouTube channel, or other streaming platforms with other streamers. Our deepest condolences go out to Japan in the wake of the natural disasters. You can view the original announcement from Nintendo over on their Twitter, or speculate about what's to come for the Switch and 3DS as the second half of the year continues onwards.