---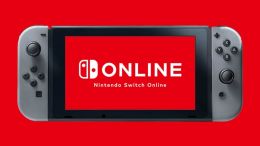 For a long while now, we've known bits and pieces about what Nintendo's upcoming online service for the Nintendo Switch is going to be like. This service has been in the planning stages since the Switch's very announcement, but for the time being, any online-required games like Splatoon 2 or ARMS have all been playable for free without it. Today, Nintendo finally revealed a lot more about the entire thing, including what features it will have, what games it will be coming with, what plans there are, and an actual answer to something fans have been wanting to know about for a long time.
So, let's run down what you can expect! First and foremost, the service is called Nintendo Switch Online, and it will launch this September 2018. You'll be able to subscribe to the service in four different flavors: Monthly, 3 months, a year, and a Family Plan. Nintendo seems to be aiming to keep their service more affordable than the likes of Xbox Live and PlayStation Plus; the monthly plan is $3.99, 3 months is $7.99, and one year is only $19.99. The Family Plan option is for Switch owners who have multiple family members' or friends' accounts on one system. By subscribing to this plan, which costs $34.99 for the year, every single user on the system will get a Nintendo Switch Online account.
Now onto what you're probably most curious about: The features. The most notable headlining feature that Nintendo revealed was the option to use cloud saves (uploading save data for a game to the internet for ease of storage/retrieval). This has been an oft-requested feature by fans, so it's good to see it finally arriving. With that being said, you do have to be subscribed to the Nintendo Switch Online to be able to use this feature. Nintendo didn't have any other details about the cloud saving at this time, stating on the website that: "Details about this feature will be available before the paid service launches in September."
The other feature is one that's been discussed by Nintendo in the past: Getting to play classic NES titles. Once the online service launches, players will have 20 classic NES games to play, all of which come automatically with the subscription. Ten of these games have been revealed so far, with the other 10 presumably being saved until a later date, or launch. These won't be simple NES ports though. Rather, they'll also include online features thanks to the service, allowing players to play certain titles online, cooperatively, or watching others play online. Voice chat, which can be accessed via the Nintendo Switch Online app, will be usable in all of these titles too. The games can be played offline if you'd rather.
There was one catch to all of this, though. Later on after the announcement, a Nintendo spokesperson answered a frequently asked question via Kotaku, confirming that the Nintendo Switch will not feature a virtual console of any sort. This comes as a slight surprise, given their three most recent platforms, the Wii, 3DS, and Wii U, all included this section in their shops. "There are currently no plans to bring classic games together under the Virtual Console banner as has been done on other Nintendo systems," the spokesperson said. "There are a variety of ways in which classic games from Nintendo and other publishers are made available on Nintendo Switch, such as through Nintendo Entertainment System - Nintendo Switch Online, Nintendo eShop or as packaged collections. NES - Nintendo Switch Online will provide a fun new way to experience classic NES games that will be different from the Virtual Console service, thanks to enhancements such as added online play, voice chat via the NSO app, and the various play modes of Nintendo Switch."
It's important to note that he did say there are 'currently' no plans for the service, though that might just be grasping at straws. What it does make one wonder though is if Nintendo will expand the game choices that come with their online service, possibly branching outside of NES games at some point. For now, that's all speculation. Once Nintendo Switch Online launches in September, you will need it to play online games such as the ones mentioned above. Nintendo might reveal more about it all during their E3 show, but for now, this paints a pretty definitive picture of what we can expect going forward. Below are the ten NES games currently revealed to come with it, and you can view the full details on Nintendo's official website.