---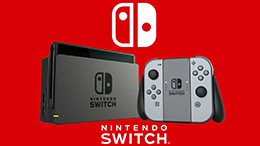 Although some Nintendo Switch games are played online, the Nintendo Switch Online system isn't fully launched at this time. Albeit a bit functional, it's safe to say that things could be a lot better here. Nintendo knows that, and they are finally planning to bring in the complete version of its Nintendo Switch Online system later this year.
According to official news from the company, this will be a subscription-based service that will cost you either $3.99 per month or $19.99 per year. As you can see, the subscription system is a lot more affordable for a full year, which means most players will opt for it. Another interesting thing here is that the Nintendo Switch Online system is a lot cheaper when compared to Xbox Live or PlayStation's system.
But why should you consider subscribing to this service? As you know, this was free of charge and it will be until September, although the online services didn't really work the way you expected all the time. But what we do know is that the online infrastructure is receiving a makeover, in order to make the system stable and easier to access.
The Switch's sales numbers are amazing, and they continue to impress everyone. The console shipped no less than 14 million units since launch, and it continues to bring in some large sales all the time. It already outsold its predecessor, so it's safe to say that the console was a huge success. Bringing an improved online system is certainly the thing to focus on for them, and it may very well offer some unique benefits!
Moreover, it seems that the Nintendo Switch Online will also come with some interest extras aside from the regular stuff you would expect such as online game support. It will offer access to some classic Nintendo games. These will be updated with multiplayer and leaderboards in order to make the offer a lot more appealing.
It's safe to say that at an annual price of $19.99, a lot of people are going to opt for the online system and at least give it a shot. Since it will offer some free games and an updated version for many classics, this seems to be a very good deal. Plus, the online game support also manages to bring in front some really nice benefits too, so that's a great package for you to take into account.
As a whole, Nintendo Switch Online offers plenty of amazing opportunities and great features for you to enjoy. It's certainly one of the most impressive experiences that you can have with a Switch, and in a way, it makes things a lot better and definitely more immersive in the long term.
One thing is certain, Nintendo Switch Online is set to bring in front a really good set of features and some free games too. If you're a Nintendo Switch owner, then you should consider checking this out, as it seems to be pretty impressive! Nintendo Switch Online arrives at an unspecified date during September 2018.