---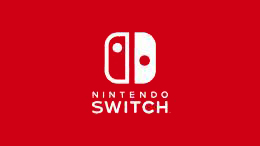 It's that time again, folks! Nintendo has rolled out its next big system update for the Nintendo Switch: Version 5.0. The last big update like this, 4.0, released way back in October of last year, adding a whole set of features that we've been using since, like video capture for select games, and data transfer to other Switches. 5.0 looks to tweak the handy little handheld/console hybrid even more with a good notable group of added features and aesthetic related updates as well.
The first and most notable addition in this update is the new social networking improvement for players who have their Facebook and/or Twitter accounts connected to the console. Previously, this feature was exclusively used for sharing captured screenshots/videos with the Switch's capture button. Now, players who have their accounts linked will also see friend suggestions based on fellow Switch players who are also followers or friends on the sites, making it easier to get connected to everybody you know who has one. You'll be able to find these friend suggestions under the User page on the Switch. Keep in mind that you have to be 13 years or older to utilize this feature.
Some other quality-of-life improvements involve digital purchases and newsfeed ordering. For the former, the purchase and downloading of software on the Switch via a PC or smart device is faster. Before now, downloads started through this manner would take a little while than if one were to do it through the Switch itself. Now, though, that wait time has been drastically reduced, even if the Switch is in sleep mode when you make the purchase! For the latter, the Switch newsfeed can be filtered to see only news you haven't read, or things from particular news channels, in an effort to clean up any clutter if needed. There are even some more visual types of additions, like the 24 new icons for both the ARMS and Kirby series, and Pro Controller grip colors showing in the menu. The icons come at a fitting time for their related games.
Last but not least are the parental control features, which have all gotten some improvements in this update. PIN entry has been changed to a different default method for better privacy, though the former can be switched to if desired at the hold of a button. Captured videos can also be restricted via parental controls. In a similar vein to that, you can use the parental controls app to whitelist certain software from the parental controls. Play time limits will still apply, however.
The update is available now for all Nintendo Switch users with a working internet connection, and will apply automatically as long as you are connected. All in all, it's a good-sized update that makes the console that much better in all sorts of aspects. Hard telling what the eventual Version 6.0 might add in the future!