---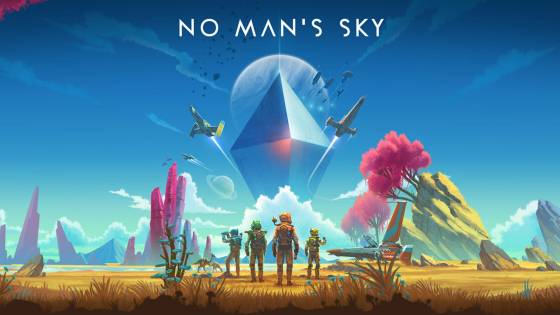 No Man's Sky has taken a long two-year journey to find itself since its rough and controversial August 2016 launch. The game became a hotbed for discussion around false promises, dressed up early gameplay footage, and setting gamers' expectations in ways that didn't deliver. It was shown off from 2013-2016 at multiple huge gaming events, including E3. The initial trailers showed a colorful, varied, and vibrant outer space with unique things to find and do, as well as the insinuation of a multiplayer component. Once the game launched, players quickly discovered everything to be barren, similar, and lacking in content or things to do, along with multiplayer not even being a thing. The game has undergone some significant updates since, adding a whole multitude of new systems and fixes to make it closer to that original vision. The upcoming Next update finally got unveiled today, and it's likely the most radical change the game has had yet, finally bringing it to what those initial trailers promised.
The update has been known about for a little while now, but none of the details or footage were shown until the latest trailer Hello Games put out for it. Almost immediately, one of the first things you'll notice in the trailer are the graphics. The Next update is providing a graphical overhaul for the entire game, making its colorful planetary vistas more vibrant, realistic, and similar to the earlier footage. The terrain generation for planets has been improved further, ensuring that players don't run into repeats and re-hashes of other planets. In a surprise twist, the game will now be switchable between first person and third person gameplay, allowing you to really experience it in whole new ways.
The Next update is also finally introducing actual multiplayer features to the game, letting you team up with a group of friends or random people and explore the seemingly infinite galaxy together. While co-operation is certainly encouraged, you also have the option to attack other players for resources. Base building can be done just about anywhere on a planet now, rather than in specific spots like it was before. You can command your own space frigates to help you explore different star systems, and your friends can join up in these too. As if that weren't enough, all of these new elements can be enjoyed even more via new character customization features, really letting you personalize your main character.
For several months after its launch, it was looking like No Man's Sky would be forever stuck in the rut it caught itself in. Comparing those first days to how everything looks in the Next update really drives home just how much the game has strived to be better, and will likely provide many players a reason to get the game booted back up. No Man's Sky is currently available for PlayStation 4 and Windows PC but will be releasing on Xbox One in just a week on July 24th. On this same day, the Next update will officially launch. PS4 and PC players will receive it as a free patch, while Xbox One players will have the update already applied from the get-go. Make sure to check out the reveal trailer below, as it's really quite stunning just how much has been improved. Players can finally enjoy it in just a week!