---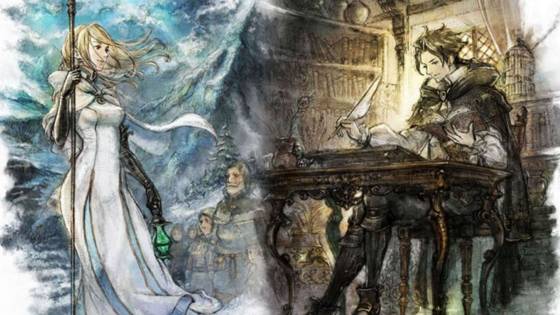 One of the things that the Nintendo Switch has done better than the last three generations of titles is have significant and impactful 3rd party presence in terms of their gaming library. But by far, one of the biggest supporters of the Switch is Square Enix. They had a launch title with them via I Am Setsuna, they brought Lost Sphear over too. Recently, they announced that four different, and classic, Final Fantasy games would be heading over to the Switch as well. But the best one of all came out this year when their in-brand team Acquire released Octopath Traveler.
Octopath Traveler mixed classic and modern RPG gameplay and visuals to deliver a truly unique experience that could only be experienced on the Nintendo Switch due to its exclusivity. But now, the team at Acquire are without a game to do, or so we believe. However, given that Octopath Traveler did over a million in sales just within its first three weeks, it's very logical to assume that they are working on something new. In fact, they have commented recently in an interview with Nintendo Dream that not only are they working on a new title, but they hope that they can bring it to the system sooner than previous titles made by the company.
They noted in the interview that the last few games they made, mainly Bravely Default, Bravely Second, and then Octopath Traveler were titles that came out at about 3 years apart from one another. But now, with their true cohesion as a team, and the success of their three titles, they're actually expanding the group. So by getting more people to bring their skills and talents to game development, they most definitely can make games faster. But that raises its own question, mainly, what kind of game are the team going to make?
They revealed their intentions in the interview:"We'll continue to make core RPGs specifically for fans of Square Enix RPGs all over the world. So, if you liked what you saw with Octopath Traveler, look forward to what we have in store for you in the future!"
While vague, it at the very least paints a picture of what is coming, mainly, they will be doing "core" RPGs, more than likely turn-based RPGs as that's what the Bravely series and Octopath Traveler games were.
But, as for what specifically they are making...that's up for debate. For example, in Octopath Traveler, they laid many seeds towards a potential sequel, and the sales of the game proved that people would be interested in that. However, when they made an announcement about the sales of the game on the Switch, they did it in the form of a butterfly. That's significant because that's the calling card of the Bravely series, which has not been on Nintendo Switch as of yet. As such, they could be making Bravely Default 3 for the Switch.
Only time will tell what Acquire has in mind for their games and for the Switch.