---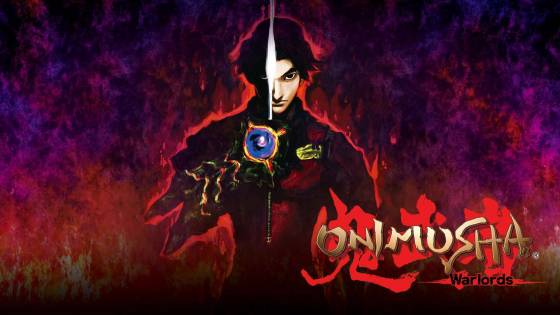 If you're even remotely interested in both samurai and feudal Japan, chances are the classic Onimusha series is something you feel pretty strongly about. Onimusha was a set of Capcom games that released over the course of the PS2/Xbox/GameCube console generation, putting out four mainline titles and some spinoffs between 2001-2006. Most of them sold quite well, providing good critical and fan response alike. Since Dawn of Dreams, there hasn't been anything else to come out of the franchise. As Capcom recently stated, they intend to have a heavier focus on their older games, putting them out in the form of remakes and remasters like with the case of the Resident Evil 2 remake. Now, the company has announced a remastered version of the original Onimusha, Onimusha: Warlords, set to come out early next year. Rejoice!
It's rather fitting for Capcom to jump the focus over to Onimusha after the recent E3 announcement of the RE2 remake, due to the close relationship the two series share. It may not seem like it, but back when the first Onimusha was being produced, it was originally going to be a Resident Evil spinoff game. Traces of these origins can be found in some of Onimusha: Warlord's mechanics, which retained Resident Evil staples like the fixed camera angles and puzzles. Where the game deviates from that formula is its intense action gameplay, which received good responses back in the day. The story follows samurai Samanosuke Akechi, alongside ninja Kaede, in an effort to save a princess after demons invade the land. Its cinematics has received a nice polished upgrade in the new remaster, a lot of which can be gleaned from the trailer and screenshots.
Instead of the remaster being just a simple visual upgrade of Onimusha: Warlords, it will also bring along multiple quality-of-life improvements that make the game worth considering for new and old fans alike. On the graphical end of things, Onimusha: Warlords will support widescreen alongside its prettier new visuals. For those using the widescreen option, the game's backgrounds will now scroll up and down in response to your movements. On the gameplay side of things, Warlords will feature analog stick support for the first time. This makes movement and response time easier, but those who still want to use directional inputs can do so. If the game's feeling a little too difficult, Easy Mode is now available right from the get-go. Last but not least is the new and improved soundtrack, which gives the game a more modern feel along with the new Japanese voices to accompany it.
All in all, the Onimusha: Warlords remaster is looking like a great way to experience an old classic, especially if you've never heard of Onimusha before. The best part about this news is that the game will be completely multiplatform, being available on PlayStation 4, Xbox One, Nintendo Switch, and Windows PC all at launch. We can expect the game to drop on January 15th early next year, 2019, for $20. Keep in mind that while the PS4 and Xbox One versions will sport both physical and digital copies, Nintendo Switch will only have the digital version. Pre-orders are open for the physical versions now, and more information on digital pre-orders will come at a later date. You can view all this info and more on the Capcom Unity blog, where the remaster was announced. If you want to get a look at the game for yourself, you can view its announcement trailer below here!