---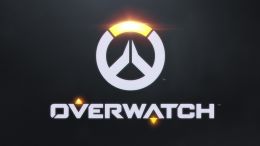 Blizzard Entertainment has been cryptic this past week, providing fans of Overwatch a great many teases leading up to today about a new hero being revealed for the game's already giant roster. Today, the new hero has seemingly been unveiled via Overwatch's official Twitter account, which provided a very brief ten-second intro trailer to an adorable, chubby hamster in a ball-shaped mech. The caption for the clip simply reads: "The champion revealed." While the name of this new character wasn't given, all clues and signs point towards him being Hammond. This is the 28th character total for Overwatch's lineup and one that brings to mind some questions too.
First and foremost, though, what do we know about Hammond? As the Internet is known to do, everyone's been busy piecing together all of the puzzle pieces and breadcrumbs to paint a more cohesive picture of this new fluffy terror. While the name already fits his design, HAMmond being a hamster, the backstory behind Hammond backs this up even further. One of Overwatch's original heroes, the intelligent gorilla known as Winston, came from a lunar colony called Horizon. Winston lived there as a specimen and subject in an ongoing experiment to convert gorillas into intelligent beings. He eventually escaped, but the map showing this backstory shows that there was one other escapee that made it off the colony too: A character called Hammond. Fans have been speculating about the character since, with many presuming him to be a primate just like Winston. Cue the hilarity and surprise when Overwatch revealed the hamster this morning.
It's bizarrely fitting that Hammond is the 28th hero too, considering Winston's specimen number on the map is Specimen 28, whereas Hammond is listed as number 8. The Overwatch Twitter has released little hints here and there leading up to this, like a short clip of an alleyway that has graffiti relating to Horizon and monkeys. In the clip, the mechanical ball Hammond uses rolls on by. The reveal teaser for him shows that the mech works functionally similar to a hamster ball, but when unfurled, has dual guns on both arms that can unleash heavy fire on opponents. The other little details fans knew about Hammond, like his size allowing him to fit in vents, all points towards this being Hammond himself. This whole reveal does raise the question as to why the Jetpack Cat hero design was scrapped for Overwatch. Blizzard showed this character as a ditched idea, stating that it went too far with how goofy it was.
In any case, we can expect a true in-depth look at Hammond to be released by Blizzard in the coming days, which will likely go into how he plays in-game and what role he fits into amongst the other heroes. Chances are his relation to Winston will factor into their interactions together. If you haven't gotten into Overwatch yet, why not do so now? It's a pretty addictive online multiplayer shooter, complete with a wide cast of colorful and unique heroes to play as. You can play Overwatch on PlayStation 4, Xbox One, and Windows PC. No dates have been given for when we can expect Hammond to enter into the game proper, but you can view the teaser below, or head to the Overwatch Twitter to see the reactions from fans!