---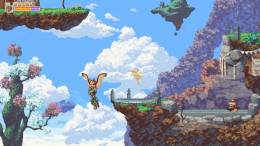 The critically acclaimed platform-adventure game, Owlboy has been confirmed for a console launch next month. It also looks as though Nintendo Switch owners will not be missing out on this gem of a game. Owlboy will also be releasing for the Nintendo Switch on the exact same day as the PS4 and Xbox One.
For those who don't know anything about this game, it had a very long development cycle. Development on the project began in 2007 and it was finally released for PC in 2016 with a console release to come at a later date. Well the developers have finished working on the console version now and have announced that the game will be releasing on February 13th for all current gen platforms.
This is great news for console fans however, those looking for a physical edition may need to wait a little bit longer. The digital download will be available from launch day however, there is no word on when the physical disc will be releasing for each platform. However, the developer has confirmed that this will be coming in the near future.