---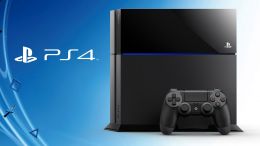 The PlayStation 4's life cycle may see an end in the next several years, backed up by the brief mentions of a new Xbox at Microsoft's E3 conference. Despite this, the console has housed some of gaming's biggest hits over the past few years and continues churning more out, such as the recently released God of War. As many who have grown up with PlayStation know, Sony has had a history of highlighting their consoles truest classics and re-branding them as such. PlayStation 1, 2, and 3 all got this treatment with the Greatest Hits titles, repackaging their most popular games in a red color scheme (or green, in the case of the PS1). Now, PlayStation 4 is following the tradition, under the new moniker of PlayStation Hits.
Announced on the PlayStation Blog, PlayStation Hits will provide fans a means to purchase these classic titles at an affordable price if they just so happened to miss them over the years. The lineup is diverse and strong, from family friendly to dark and mature. The best part: All PlayStation Hits games will be sold for $19.99 at select retailers across the U.S., as well as digitally on the PS Store. You'll be able to tell which is which due to the coloring; retail PlayStation Hits will have a red packaging instead of blue, and the digital Hits will have a red banner to indicate they're a part of the club. While the first wave of Hits numbers at 15 total, Sony has stated that they will be adding more as time goes on.
It's important to note some of the regional differences with this new system. While the U.S. will have 15 titles at the start, Canada will have 14 of those minus Doom, and Europe will have over 20. Prices for the hits will remain at a firm $19.99 for those in the states. For Canada, they'll range in price, starting first at $19.99 CAD. And lastly, for European regions, they'll be available for €19.99/£15.99 RRP. Europe will also be receiving some special bundles that feature these Hits, though the release date will be slightly later for them.
So when can we expect this all to start? According to Sony, very soon! PlayStation Hits will launch in the U.S. and Canada on June 28th, which is only a week away from now. For Europe, it'll start on July 18th. Those over there will receive all 15 that are found in the U.S. lineup, plus some others like Batman: Arkham Knight and Middle Earth: Shadow of Mordor. Chances are we'll see other hits like Nier: Automata and God of War at some point going forward. Despite this all indicating how old the PlayStation 4 is now, it doubles as a showcase for just how much there is to enjoy and play. You can view the full details on the PlayStation Blog, or check below here for a full list of the 15 titles available at the beginning! Happy gaming, everyone: