---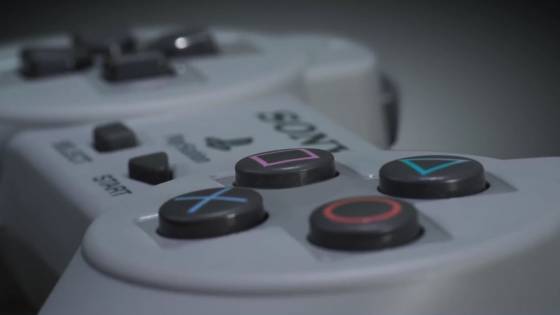 As many of you may know, the PlayStation Classic was announced a couple weeks ago by Sony. In an attempt to compete with the NES Classic Edition and the SNES Classic Edition, Sony is trying to weave its way into the home console emulators intended for retro games. Nintendo proved that there definitely is a market for these types of consoles when they started selling out all over the place. Sure, Nintendo is actually known for creating a "fake rarity" for their products in order to create higher demand with less supply - known as the Blue Ocean Strategy - but it is still undeniable the effect their products have on the world and the video game market. When the SNES and NES Classic Editions both released, many people found ways to hack into the console to add more games onto the platform itself other than the base titles. Though it is technically not "legal" and Nintendo definitely would do something about it if they could, one thing became certain: people want more games.
So what did Sony do about this matter at hand? Sony confirmed that there would not be any more additional games to be downloaded later on in the PlayStation Classic's cycle. Maybe it may have been a missed opportunity by Sony to gain more popularity in this small section of the video game market but then again - maybe it is just not necessary to do so. The PlayStation Classic already comes with twenty titles (only five have been announced) and some of them include Tekken 3, Final Fantasy VII, and Wild Arms. Although I have no doubt that Sony will load up the PlayStation Classic with more great titles, for $100, the package seems to be a cheaper version of the PlayStation TV with no online support, fewer games (due to no downloading), but at least looking like its retro console counterpart. Maybe even just adding a few more games would justify the price point as well as the entire console in the first place but there is no denying the appeal of these products in the first place; people still want retro games and nostalgia sells!
A Sony spokesman spoke to IGN saying: "The 20 titles launching with the PlayStation Classic were selected due to their popularity amongst original PlayStation fans...However, it is important to note that the title list is tailored to each region."
If this is the case, we will be seeing a variance of featured games on the PlayStation Classic depending on the popularity of the games within each country/region. Because of this, I am sure some versions of the console will be worth more than others and it is a possibility that it will create more traction within the industry than that of the NES or SNES Classic Editions. And though we have had the Crash Bandicoot Remastered Trilogy release and the Spyro Reignited Trilogy coming out soon, Sony confirmed that "PlayStation Classic is a separate initiative from any ports or re-releases of older titles." So what that means is we do not have to worry about Sony putting the best of the best PlayStation titles on the console itself. But we will have to wait and see.