---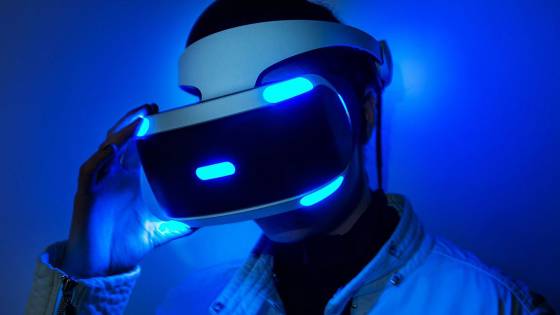 The concept of virtual reality is still a budding one in the game industry at this point. It's seen a good amount of popularity amongst the available options, but it's still trying to find its footing and make experiences on-par with the standards of Triple A. Even so, it seems PlayStation VR is doing better nowadays than it was. In a new post on the PlayStation Blog, Sony announced that the PlayStation VR has now sold over 3 million systems worldwide, alongside the 21.9 million units of VR games sold to boot. Mary Yee, the Vice President of PlayStation Marketing, expressed a big thanks to PlayStation fans in the post. Due to this milestone, Sony has decided to announce a couple of brand new upcoming VR titles to look forward to!
The first is Creed: Rise to Glory. Based on the 2015 movie of the same name, Rise to Glory puts players in a VR boxing experience as Adonis Creed. VR boxing is about as intense as it likely sounds to you. Good news is that we don't have long to wait for it either! The game will release on September 25th, and pre-orders have officially opened up. The other game, Evasion, will release shortly after Creed on October 9th. Pre-orders are open for it as well. Evasion is a VR first-person shooter that has players choosing between one of four classes to save a space colony in danger. More info on both of these can be found on the blog post itself.
But what about the already existing VR titles? There are quite a few good ones to choose from, and a lot of them are currently on sale on the PlayStation store due to the Totally Digital Sale. You can buy these games digitally for a reduced price up until August 28th, so there's no rush just yet if you're on the fence. The marking of 3 million units sold makes sense when you look at Sony's business strategy as of late with PSVR. The hardware has been seeing massive price drops, bundles, and special deals to bring more people on board, and it certainly seems to be working. The newest versions of PSVR also sport upgraded processors and connectors, all for the same price as before. If there was ever a best time to go out and get a PlayStation VR, now would be it. The holiday season will likely see further deals for it too if you're willing to wait that long.
Hopefully, as the years go on, PSVR and VR as a whole will gain even more traction. HTC Vive has been working to make their crazy-high-end tech more affordable, but it still has a ways to go. At the start of this year, HTC revealed the Vive Pro, a sleeker version of the Vive with more enhanced graphical capabilities but at a higher price point. As VR becomes more affordable and accessible for the average consumer, we'll likely see a bigger surge of focus for its growing library. For more on the milestone itself, check the official PlayStation Blog post! Sony also made sure to express thanks and recognition to the ten most played PSVR titles out of its entire library. If you're planning on getting a PSVR soon and aren't sure what games to start with, this top ten list of theirs might just help you out. You can check that just below here: