---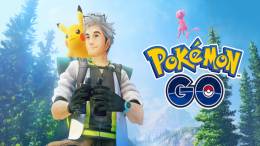 It's crazy to think that Pokemon Go released almost two years ago this summer. It hit the world by storm in 2016, garnering millions upon millions of downloads within that year alone. Despite that, it's been a little more low key from 2017 onwards compared to its initial boom. However, developer Niantic looks to shake things up here soon with the introduction of a new update to the app later this week. This update will bring a whole bunch of new features involving different types of quests and the introduction of Mew to the game, at long last. With Mewtwo already being in the AR game, Mew has certainly been a long time coming!
The bulk of this update has to do with the new quest systems, called Research Tasks. Once introduced, there will be two types of tasks players can choose to do: Field Research and Special Research. Field Research involves more daily types of challenges and things to do. By spinning nearby PokeStops, you unlock various types of research to complete. This can range from battling certain Pokemon to capturing some, or other random events, all of which will change daily to be checked in on every day. For completing one of these types of tasks a day, you get a stamp. Get seven stamps, and you'll unlock even more rewards, with the reveal post hinting that one of these may lead to an encounter with a Legendary (most are assuming that this is probably how to discover Mew, but we'll see for sure once it releases). These aforementioned rewards apparently increase in value, depending on the difficulty of the task completed.
The other type, Special Research, is more story related. As those who have played Pokemon Go know, the game does have an underlying story to it, and Niantic plans to expand that further through Special Research. Led by the popular Go character Professor Willow, these tasks have him seeking you for help with his research, and will lead to what was vaguely described as "important discoveries"! Other details about it (like how it's structured) are still unknown, though the rewards system mentioned above will apply to these tasks as well. This is the first bit of story content Pokemon Go has gotten since shortly after its launch, so it's all the more reason to check back in and see what all the fuss is about. If it does well, chances are we'll see more content like it in the future.
Niantic later confirmed that this update will go live on March 30th, this Friday, right around the Easter holiday, meaning a lot of people will probably be out and about making full use of it! If you have yet to get in on the Pokemon Go craze, the app is available for download on iOS and Android mobile devices. It is free, though it does offer purchases within the app. With the update so close, now might be the time to check it out.