---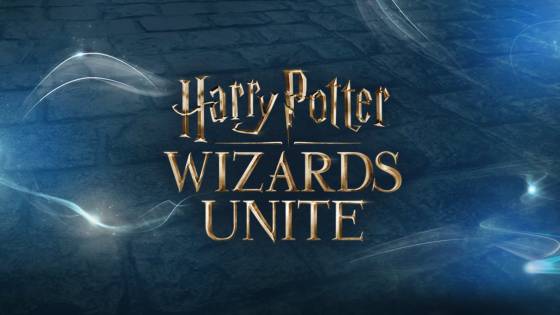 Around a year ago, Pokémon Go developer Niantic revealed that they were partnering up with Warner Bros. Studios to create a Harry Potter AR game of some kind. After all the busy-work between their other two AR games, it seems time that they're finally able to reveal more about what they've been working on. Today, publisher Portkey Games put out a brief live-action teaser trailer for Harry Potter: Wizards Unite, and it will serve as Niantic's next big release. Despite the trailer being live-action, the way it's structured gives way to some ideas about how the gameplay will work. Spoiler alert: It sounds similar to Pokémon Go and Ingress's ideas, but with the wizarding world of Harry Potter as its basis. Weird, it seems like there's been a higher influx of Harry Potter game news these days, hasn't there? In a way, that makes sense due to the recent popularity of the ongoing Fantastic Beasts films.
The thirty-second teaser portrays a young witch hunting down a Golden Snitch, the key playing piece in Harry Potter's sport of Quidditch. As she retrieves the Snitch, the sounds of a distant monster can be heard, menacing and threatening. The witch uses magic to disappear, but not before putting up a poster that reads: "The wizarding world is at risk of exposure. We need your help. Wizards Unite." This already paints the picture of working together with other players/wizards/witches to help contain exposure to the wizarding world. A blurb about the game on the website reveals more: "The Ministry is looking for witches and wizards willing to roll up their sleeves and volunteer to save the wizarding world from the Calamity. As a member of the Statute of Secrecy Task Force (a new task force formed in partnership between the Ministry of Magic and the International Confederation of Wizards) you will hone lightning fast wand reflexes, an ability to sniff out the faintest whiff of magical disorder from afar, and proficiency in advanced casting of multiple spells."
Other tidbits from the site include the mention of "fantastic beasts and iconic characters", meaning we'll see a great many faces from across the Harry Potter series that we know and like. The overall goal seems to involve the ominously named 'Calamity' and putting a stop to it for good. The one caveat to the excitement is a release date push-back: Wizards Unite was originally slated for release late this year, but it's now been pushed back to 2019. There are various reasons for this, primarily ones related to Niantic's other AR mobile games. Just recently, they re-launched their first game, Ingress, under the name Ingress Prime. It served as a huge new canvas for Ingress as a whole, and thanks to the popularity of Pokémon Go, more people got to join in this time around. Their focuses have also been kept on Go, which is set to receive some big updates in the near future, including one that adds a full-fledged PvP game mechanic so that you can battle your Pokémon with other trainers.
So, we'll have to wait until 2019 to hear more on Harry Potter: Wizards Unite. A shame that it couldn't make its release in time for the new Fantastic Beasts film as well, but hopefully the extra time will allow Niantic to polish it in quality. Until then, we'll have plenty of AR shenanigans to get up to in both Ingress Prime and Pokémon Go. Don't forget to watch the trailer down below, especially since it's nice and quick. If you'd like to read more about the game, or 'enlist' in the community ahead of the release, you can do both on its official website. That will likely update as development proceeds further, and hopefully early on next year we can see some actual gameplay. Niantic's got a lot on their plates, but if Pokémon Go's success was any indication, Wizards Unite might enchant every one of us all over again.