---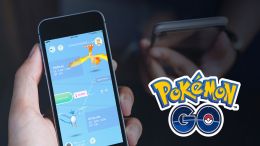 Trading Pokémon has been a popular staple of the series since the early days, as it provided players ways to gain Pokémon they couldn't get in other versions, due to the dual nature of the games' releases. Because of its popularity with the fanbase, it's no surprise that fans have been asking for the feature to make its way to Pokémon GO since the beginning. The developers over at Niantic were quick to promise in 2016, the game's debut year, that trading would arrive eventually. That time has finally come, alongside a big new update that adds social mechanics and friend systems to the ever-growing alternate-reality video game. Niantic software engineer Kirsten Koa provided the details at the tail-end of E3, with the Pokémon GO team following up on an in-depth blog post.
Trading in Pokémon GO will be structured around a friends system, one that will sound quite familiar to many a Nintendo fan. That's right: Friend codes, or as this game calls them, trainer codes. These codes work exactly as you'd expect; to add someone, simply input their trainer code and they'll get the chance to accept, or vice versa. The friend's list for players is set to a 200 cap limit for the time being, but Koa stated that this will likely grow in the future. Once you're friends with someone, you're then allowed to trade Pokémon with them, though with some safety-focused caveats. To trade with a friend, you must be in close proximity, approximately within 100 meters of each other. This was done not only for safety but also to enhance the feeling of Pokémon GO being a social game, played with a community, according to Niantic. Your trainer level must also at least be at 10 in order to trade.
Trading has its own complexities within as well, all centered around what the game calls 'friendship levels'. Your friendship level with a person starts at Good Friend but can be increased up to 3 different levels by sending gifts, doing raids and gym battles, or trading. The levels proceed onwards to Great Friend, Ultra Friend, and Best Friend. As you reach these new heights, trading becomes more lucrative. Discounts on Stardust, the currency required to trade, become much cheaper, making it easier to trade more frequently. Higher friendship levels will allow for special trades to be conducted too, which are the kind of trades needed for Pokémon such as legendaries, shinies, and regionals. All players who trade will earn the candy of the Pokémon received. In summation, make sure to get those friendship levels up!
If you're eager to finally get your trading on, you don't have long to wait! Niantic revealed that this new update will go live later this week, as of the time of this writing. This situates it just in time before this year's Pokémon GO Fest, which is taking place in Chicago on July 14th-15th. If you're going, expect lots and lots of players to be utilizing the new trading features. On November 16th later this year, Pokémon: Let's Go Pikachu! and Let's Go Eevee! are set to release on the Nintendo Switch. Once launched, Pokémon GO players can transfer their captured 'mons to the Switch game. To add to it all, Nintendo announced at their E3 conference that the Let's Go games will have an add-on accessory that looks and works like an actual Pokéball, the Pokéball Plus. Think of it like amiibo, but with Pokémon data! You can view the full news update from Niantic themselves on their blog. If you haven't tried out Pokémon GO yet, it's free-to-play on iOS and Android devices, and now sounds like the perfect time to jump in and train!