---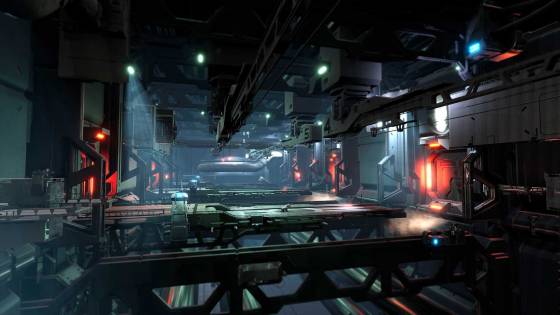 When it comes to indie games, quite a few might manage to fly under your radar due to their smaller scale teams and marketing. Such is likely the case with Project Genesis. If you haven't heard of it, it's the latest indie project from developer 8 Circuit Studios. If you need that outer space itch scratched, look no further than Project Genesis. The game is getting ready to make its way to the public in some exciting different ways, all thanks to the fun release schedule of early access. Just the other day, in fact, 8 Circuit Studios put out a brand new trailer for Project Genesis, giving us our longest and best look at the game in action to date. The video, entitled 'Become A Test Pilot', encourages any and everyone to head on over and sign up for their upcoming tests. And in case you were wondering, yes, it is free! Phew.
Project Genesis is undergoing a closed beta relatively soon, and if you already signed up for that, you're good to go. The closed beta will be taking place on February 1st, which is only a week from now. This phase of the project will be vital to the game's development, and chosen beta testers will play a big part in helping shape the game as a final product, or at least, according to 8 Circuit Studios. Fans are encouraged to provide feedback and report any bugs found. Since the beta will be a closed one, signing up for it is no longer possible. However, not to worry! That's where the next phase of the launch schedule comes into play. Later on, this summer, Project Genesis will pull back the gates for its open alpha testing. Unlike the closed beta, anyone can sign up for the alpha test. The actual date hasn't been nailed down beyond sometime in summer, but it'll be here before you know it! Open alpha will be the perfect time to put the results of the closed beta in action, especially since the game is multiplayer focused, which tends to lead to shaky results in tests like these.
The game's main draw is its hybrid gameplay. Developed on Epic's ever-popular Unreal Engine 4, Project Genesis swaps back and forth between grandiose space battles in controllable spaceships and first-person shooter segments within those ships. Therefore, a lot of the gameplay's customization comes down to choosing both the right spaceship and gun for the job. Matches play out in the form of two teams going head to head. You even get to create your own first-person avatar, that way you'll stand out amongst the crowd. When attacking an enemy spaceship, you'll have the option to breach-and-board, leading to the more shooter-y elements. Raid the ships for supplies and take out their members. If you're even remotely a fan of space warfare, this game will be right up your alley. Since the beta test is so soon, hopefully, we'll hear more good news than bad about the stress tests and performance.
Speaking of performance, the devs put out some specifications for minimum system requirements. Makes sense, since the beta and alpha will be on Windows PC after all. First and foremost, you'll need a desktop PC with Windows 7 64-bit or later. Have that running with a Quad-core Intel or AMD processor operating at 2.5 GHz or faster. For your graphics card, an NVIDIA GeForce 470 GTX or higher will do (alternatively, AMD Radeon 6870 HD or higher also works). Last but not least, make sure you have at least 8 GB of RAM. While Project Genesis will be available on Windows PC, it's unknown at this time whether we'll see it make its way to consoles. In all likelihood, that depends how well it sells on PC, and how much attention these early tests give it. If you'd like to sign up for the alpha, you can do so on the game's official website. Meanwhile, we've got the trailer down here to give you all of the space battles/shooting you could possibly want.