---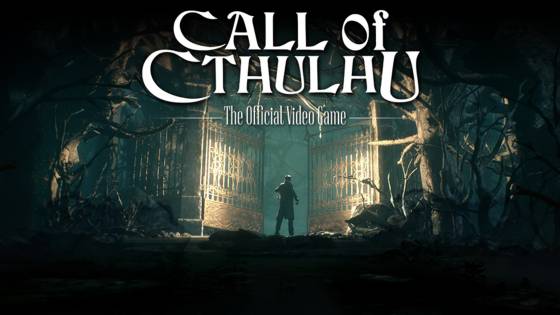 Call of Cthulhu has made its way to video games numerous times over the years, inspired by both H.P. Lovecraft's original short story and the 1981 board game of the same name. The cosmic horror fiction story just scratches that horror itch that would be perfect in a video game setting. The last well-known game was Call of Cthulhu: Dark Corners of the Earth, a 2005 Xbox/PC exclusive title that was developed by then active Headfirst Productions. Sequels were planned for it, but Headfirst went into bankruptcy and these never saw the light of day. Developer Cyanide's upcoming game, Call of Cthulhu: The Official Video Game, will finally be bringing Lovecraft fans exactly what they've been wanting.
Call of Cthulhu: The Official Video Game went into development back in 2014, being made by a completely different developer at the time: Frogwares. After two years of silence from the studio, publisher Focus Home Interactive re-announced the game in 2016, now actively being worked on by Cyanide. It's gotten a couple of creepy trailers since and was originally set for a 2017 release before being pushed back to 2018, whereupon we now know the date as of today: Just before Halloween this year. This iteration of Call of Cthulhu will be more based off of the 1981 board game rather than the original story, as the board game's pen-and-paper RPG gameplay translates well into the investigative RPG gameplay this title is shooting for.
The game is set in a semi-open world and puts you in the shoes of investigator Edward Pierce. Pierce is sent to the creepy locale of Darkwater Island to investigate the mysterious deaths of the Hawkins family. The gameplay is largely focused on investigating, solving mysteries, questioning locals, searching for clues, and will include stealth elements that haven't yet been expanded on in footage. Most interestingly, and fittingly, there will be a sanity mechanic in the game. If Pierce looks at or is looked at by anything horrifying, your sanity will grow more unstable and cause creepier things to happen around you. It's a feature very similar to another Lovecraft inspired video game: 2002's Eternal Darkness, a popular cult hit on the GameCube, wherein you would manage your sanity else it would mess with how the game played with you. It's not yet known if there will be any sort of combat in the game, or if it will all be centered around avoiding hostiles and monstrosities.
Call of Cthulhu: The Official Video Game will release on October 30th, exactly the day before Halloween. You'll be able to play it on PlayStation 4, Xbox One, and Windows PC! Crazy to think, but that's only three months away. If you don't think you can wait that long to check out the creepy mysteries the game has in store for you, make sure to check out the latest trailer for it below. Pre-orders are now open on the game's official website, which you should also check out if you want more info on the title in general! Till Halloween, make sure to stay sane.