---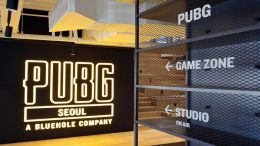 Things have been a little... tense, to say the least, between PUBG Corp. and Epic Games. Whether you play their games or not, it's practically impossible not to have heard of PlayerUnknown's Battlegrounds and Fortnite, the two juggernauts of the Battle Royale craze that PUBG kicked off. This past May, PUBG Corp. filed a lawsuit against Epic Games over Fortnite 'infringing on their copyright', and for a month since it's been nothing but radio silence as the legal proceedings waged onwards. That's changed as of last night, according to a report from Bloomberg. The report states that PUBG Corp. has withdrawn their lawsuit for good. The studio themselves confirmed this with Bloomberg, but wouldn't go into the details as to why it was withdrawn.
All of this drama began as far back as September of 2017 when Fortnite Battle Royale was officially announced. During this time, Epic Games made it clear they were inspired by PUBG. "We love Battle Royale games like PUBG and thought Fornite would make a great foundation for our own version." Shortly after this though, PUBG Corp. hinted that they weren't happy about the new game, stating "Fortnite may be replicating the experience for which PUBG is known." With additional comments of contemplating further action, an eventual lawsuit seemed almost an inevitability, as both games increased in popularity as time went on.
PUBG Corp. didn't reveal whether or not a settlement deal was made between the two studios following the withdrawal of the lawsuit, and so far, Epic Games hasn't made any comments on the situation either. Despite this, reasonable guesses can be made about why PUBG Corp. backed off. As it turns out, the two companies share a pretty close relationship in a couple of different factors. First and foremost, they're both owned partly by Chinese corporation Tencent, making situations like these a conflict of interest. Secondly, both PUBG and Fortnite were developed on Epic Games' Unreal Engine, further increasing the connection between the two. Now that the legal battle has ended, both companies will likely go about their business from here forth.
All of this is curious timing too, as Fortnite's Season 5 recently got dated and detailed. PUBG has been no slouch with content updates either, recently releasing their new Sanhok map on the 22nd of June. Whichever side of the camp you fall on, Battle Royale continues going strong. It even, unsurprisingly, made a big appearance at this year's E3, being announced as a mode for DICE's upcoming Battlefield V. If you want to get into PUBG, it'll run you $29.99 and is available on Xbox One, Windows PC, and Android/iOS devices. Due to Steam's ever-popular Summer Sale, it's gotten a ten dollar price drop for the PC version. Fortnite Battle Royale, meanwhile, is available on PlayStation 4, Xbox One, Windows PC, Mac, iOS, and most recently: Nintendo Switch. It's completely free to play, so feel free to jump in if you feel like it. You can view the full legal details on Bloomberg, or check out PUBG's recent video below, which skydives into the making of their new Sanhok map.