---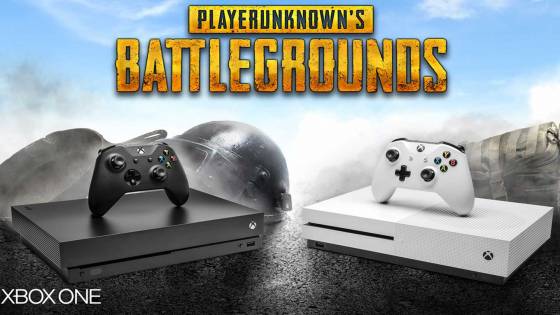 They say that any press is good press, and sometimes companies take that idea and go in directions you never would've expected. For example, Microsoft has been celebrating the recent full release of PlayerUnknown's Battlegrounds on Xbox One, something that has been in the making since last December when it launched on their own Early Access service. And to "celebrate", they have made a very rare, limited edition, Xbox One Controller. One that is apparently 100% "Greaseproof". And it will be going online to get soon enough. But only through the Xbox Australia Facebook page. So you'll have to enter the contest to try and get one for yourself.
If you're unclear as to why Microsoft would even think of making a "greaseproof" Xbox One controller, it has to do with what the catchphrase of PlayerUnknown's Battlegrounds is. When you win a game, you get to hear "Winner, Winner, Chicken Dinner", and for anyone who has eaten chicken, you'll know that they can get pretty greasy depending on where you get it. So the "joke" is that if you're eating chicken while playing PlayerUnknown's Battlegrounds (which is not a wise strategy given that there are 99 people trying to kill you in the game), you won't have to worry about the controller getting greasy and thus messing up your control skills.
Now, usually in campaigns like this, the "hook" is a joke, because they sometimes can't do what they claim. But here, Microsoft actually made a promo video showing the "greaseproof" Xbox Controller actually getting drenched in grease and it not being affected by it, so it's actually legitimate. But again, there are going to be only 200 of them made, and so you'll be lucky if you get this greaseproof controller in your hands.
For the rest of the PlayerUnknown's Battlegrounds player base, they're more worried about the game itself rather than just the controllers they're using to play it. You see, between the Steam and Xbox One versions of the game, there are a lot of bugs and issues that are continuing to permeate despite the game having been out for over a year now.
One of the biggest concerns has been about cheaters, especially ones from China, where the majority of them come from. The other issue is the bugs and glitches, they can get quite out of hand. And it was because of issues like these that led to Fortnite and even H1Z1 (to an extent) getting and overtaking the spot that PUBG had for most of 2017 as the top Battle Royale game.
Mind you, PUBG Corp is working hard on fixing the game, even starting a promotion called "Fix PUBG", which is the battle cry that fans have been using for a little while now.
With the Xbox One version of PUBG out there, it's more important than ever for the game to be fixed and balanced so that players can enjoy the title like they did during its Early Access phase on Steam. But in the meantime, you can dream about greaseproof controllers.