---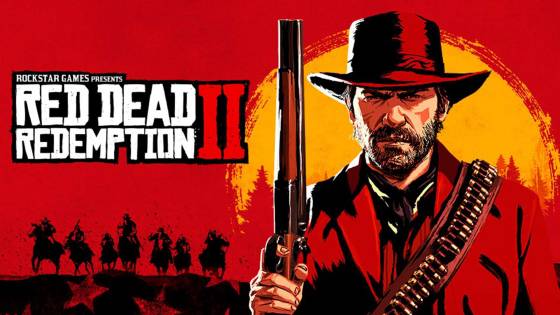 Red Dead Redemption 2, the hotly anticipated sequel to Rockstar Games' 2010 western Red Dead Redemption, released to the world nearly two weeks ago now. The game has been a massive success, managing to sell over 17 million copies within those first two weeks alone, a total higher than the first RDR sold in all of its lifespan. With the game doing so well, and Rockstar riding high, it seems only natural then to look forward to the planned multiplayer component the game will be receiving. In a recent earnings conference call, Take-Two CEO Strauss Zelnick discussed exactly that. We knew already that we were going to see the beta sometime in November, but now, we have a more definite timing window: "towards the end of the month". Get playing through the story while you can, eh?
Rockstar's more recent online hit is, of course, GTA Online. Many of the design principles used when making that will apply to RDR2 online as well, including the use of the game's entire open-world map. Naturally, the whole thing will be a lot more expansive and detailed than Red Dead Redemption's open-world multiplayer. In a move similar to GTA Online, Rockstar also plans to keep this new multiplayer afloat with daily additions in the form of challenges, events, and more. Monetisation hasn't been discussed, but I'm sure it will be a topic of attention when the beta releases. You'll be able to play RDR2 online completely solo if you prefer, according to Take-Two president Karl Slatoff. "Red Dead Online is an evolution of the classic multiplayer experience in the original Red Dead Redemption, blending narrative with competitive and cooperative gameplay in fun, new ways," he stated. "Using the gameplay of Red Dead Redemption 2 as a foundation, the vast world of Red Dead Online will be ready to be explored alone or with friends, and will feature constant updates and adjustments to grow and evolve this experience for all players."
Red Dead Redemption 2 serves up a prequel story to the first game, focusing on the outlaw gang former protagonist John Marston was a part of: The Van der Linde gang. Rather than play as Marston, you take on the role of Arthur Morgan, another member of the gang. Following its release, RDR2 was met with highly positive reception from fans and critics alike. Many have called it one of the most detailed and fleshed out open-worlds yet seen in gaming, and high marks were given for its writing and gameplay shifts from the first. Given the release of the multiplayer, Zelnick is keeping an eye on how this might affect GTA Online's total player base, but so far there hasn't been much of a shift. Since the upcoming beta will be just that, do expect bugs and other technical issues. Hopefully enough players will spot them for Rockstar to take note and polish it up for its eventual full release.
Red Dead Redemption 2 is available now for both PlayStation 4 and Xbox One. Word on a PC release is scarce at best, though it did get discussed during this same financial earnings call, with Zelnick stating: "In terms of ongoing releases, Rockstar will talk about what their intentions are going forward with regard to all upcoming products and that the same would hold true for platform. So, in this particular instance, I can't really give you too much clarity." The first RDR never got a PC release, but the more recent GTA 5 did get one years later following its console debut, so not all hope is lost. Want access to the Red Dead Online beta? All you have to do is purchase Red Dead Redemption 2. Doing so will grant you free access right out of the gate, so everyone can join in when it's time. As for RDO, it's a mere handful of weeks away.