---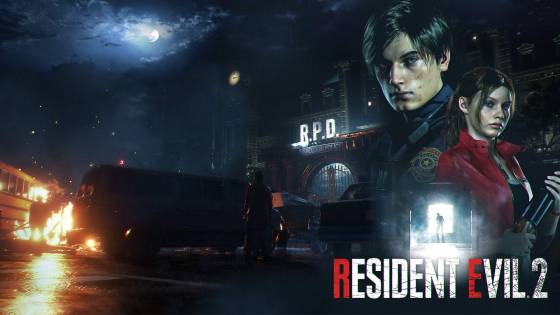 Back in 2015, Capcom released Resident Evil HD Remastered, a remaster of the 2002 remake of the original 1996 title (A mouthful, right?), for Microsoft Windows, PlayStation 3, PlayStation 4, Xbox 360, and Xbox One. The fan and critical reception were overwhelmingly positive for the remaster and this paved the way for Capcom to do more of the same thing along the way. So after the success of the remaster, in August 2015, Capcom announced that a Resident Evil 2 remake was currently in development for Playstation 4, Xbox One, and Microsoft Windows so the older hardware would not be holding back from the development of this game. During E3 2018 this year, Capcom unveiled a trailer and short bit of gameplay - revealing that they had switched the "fixed-camera" from the original game to being an "over-the-shoulder" camera angle much like Resident Evil 4.
The trailer revealed slightly modified new looks for both major and minor characters from the original game such as Leon Kennedy, Sherry Birkin, Chief Irons, and Claire Redfield. However, the only actual look we got of Ada Wong is through a really dark silhouette. Though, fans have lightened the original image to get a better understanding of Ada Wong's new attire and have also compared it to a concept art design from the original game. This has garnered a lot of mixed feedback for fans but for Game Director Kazunori Kadoi, he is using this opportunity to remake the already beloved game and to ensure less sexualization and more realism for this new age of video games. And though Ada's original red dress design may have been a sleek and even iconic look in gaming, in an interview with PC Gamer, Kadoi responded with:
"It goes back to the same thing of, what would look natural to be wandering around in a photo-realistic environment in? I think wandering around in that dress just getting on with your job as a spy probably doesn't look as realistic and believable as we want in this new game."
Kadoi and his development team are really just trying to create a more grounded version of Resident Evil 2 and in doing so, changes to the characters' attire fall into that. Realistically, sneaking around in tight red dress really does not make a whole lot of sense - especially for a spy. And going back to old concept art from the original game is just a natural part of the process and it can be seen for Mr. X's design in the remake as well. We live in a new generation of gaming and one which have much more grounded games than in the past. The Last of Us and God of War are prime examples of this; both are very detailed pieces of work in which everything really matters to the overall user experience. It really seems as if Kadoi and his team are trying to evolve the game to be more accessible for this generation versus simply "making it look prettier."
So whether you love or hate the new designs for any of the characters, there still remains the possibility that all the original outfits will be future DLC. All we can do is wait and see. The Resident Evil 2 remake comes out January 25, 2019.