---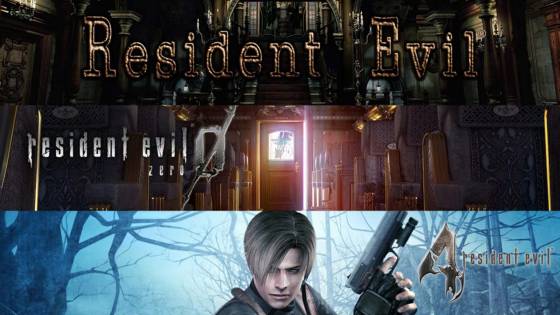 Resident Evil is a big series, spread across a wide variety of platforms. Despite this, the Nintendo Switch currently only has Resident Evil: Revelations 1 and 2 available. What gives, Capcom? Turns out, the company has been thinking about their Switch fanbase after all. In a recent tweet on their official Twitter account, Capcom dropped some very exciting news. "Capcom is bringing multiple fan favorites to Nintendo Switch!" the tweet reads. "Resident Evil, Resident Evil 0, and Resident Evil 4 will each be launching on Nintendo Switch in 2019! We'll have more info soon!" It may be unsurprising to see RE4 in that list, considering the monstrous amount of platforms it's already been ported to by this point, but all three are an exciting prospect nonetheless!
The original Resident Evil was a stand-out title for Sony's debut console: The PlayStation. It originally released in 1996 but got a fantastic GameCube remake in 2002, a remake which has since made its way to a ton of other consoles. If you're new to the series, it's the obvious place to start. Resident Evil 0 serves as a prequel to that game, following the roles of two other characters in important events before the original story. It released the same year as the first game's remake. The GameCube showed no signs of slowing down though, later receiving the hugely popular Resident Evil 4 in 2005. RE4 has often been called one of the greatest survival horror games of all time and threw RE fans for a loop with its unique setting, human enemies, and the fun of playing as agent Leon S. Kennedy after the events of RE2.
The hope in my heart and the hearts of most RE fans is that this news means Capcom is warming up to this series being on Switch. It's certainly not the most recent involvement between the console and the series. Japan received a 'cloud' version of Resident Evil 7 recently, which followed a bizarre rental format to purchase and play. It was an early example of streamed gaming before the phenomenon got even more public with Google and Microsoft's recent announcements. There's still no word of if we'll ever see Resident Evil 7: Cloud Version make its way to the West, but it would be nice to see. This also begs the question of if we'll ever get to play the upcoming Resident Evil 2 Remake on Switch. Capcom stated earlier this year that they currently had 'no plans' to bring it to Switch, but their wording implied that might not be the case forever. If the releases of 1, 0, and 4 do well, that would certainly help its case.
In any event, as Capcom stated in the tweet, they'll have more details for all of us soon. The announcement was pretty lacking in them, with no mention of dates or what versions of the games these will be. The most likely candidate are their more recent modern ports. All we know for sure right now is that all three will come to Nintendo Switch sometime in 2019. As for the Resident Evil 2 Remake, we'll be seeing that kick off 2019's year of gaming on January 25th. It will be available for Windows PC, PlayStation 4, and Xbox One. It's a completely remade version of 1998's Resident Evil 2, developed with Capcom's RE Engine that was used to create RE7 and the upcoming Devil May Cry 5. RE2 was famous for introducing characters Leon S. Kennedy and Claire Redfield, providing a story and gameplay that followed both. In a marked change from the original's fixed camera angles and tank controls, RE2 Remake is going for a style more similar to RE4. You can view the trailer for it below, or check Capcom's Twitter for the announcement!