---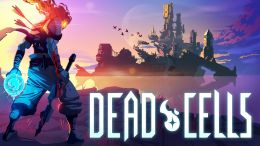 Dead Cells has been a hotly anticipated indie title that has made waves in certain big events, such as being given a trailer during a Nintendo Direct. This stylistic looking 2D action game is finally being brought out of Early Access here soon, as announced recently by indie studio Motion Twin. The game has been in Early Access for quite some time, so it's possible that you might have already gotten your hands on it at some point. Alongside the announcement, Motion Twin provided an action-packed release trailer to show potential new players exactly what Dead Cells is all about.
The game has been in the works for a few years now, officially being entered into Steam Early Access back in May of 2017. The decision to go the Early Access route was to gain fan feedback on various elements of gameplay, such as the procedural generation, in an effort to balance out the experience. Recently, Mac and Linux users were given a chance to try the game out too. The August release date has always been planned for it from the get-go, due to that being around the period when its Early Access ends. Recent announcements have set Dead Cells on the path towards multiplatform, meaning just about anyone can play the game if they think it looks interesting enough.
Dead Cells has been described as a Roguevania game, which is a combination of both the Rogue-like and Metroidvania genres. This can be seen in full in all of the trailers for the game, including the newest one. The action takes place through procedurally generated dungeons in a flashy 2D art style, which is where the Rogue-like elements come into play. Alongside this, the game features areas crammed with secrets and paths that must be returned to with certain upgrades in order to bypass, putting the Metroidvania spin on it. When you die in Dead Cells, you lose all of your cells (the in-game currency), ala Dark Souls. The combat system is also reminiscent of Dark Souls, requiring careful timing and strategy. According to Motion Twin, it will have a total of thirteen levels, four bosses, and eighty weapons/skills. PC players will get access to an online Daily Run Mode, complete with leaderboards for the competitive.
Dead Cells will be releasing officially on August 7th, available on a wide range of platforms: Windows PC, PlayStation 4, Xbox One, Nintendo Switch, Mac, and Linux. The game will run you $24.99, but if you pre-order one of the console versions, you'll get a discounted price of $19.99. Pre-orders are open for every platform except Switch, which will begin its ordering process on July 18th. It will be available both digitally and physically, a nice change of pace for an indie game. You can view the release date trailer below to feast your eyes on Dead Cells' unique blend of combat and exploration. Now that the game is only a single month away, it'll feel like it's here in no time.