---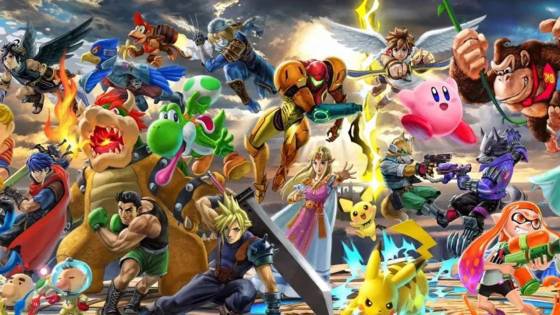 The actual reveal of Super Smash Bros Ultimate was a big deal for Nintendo gamers. Mainly because many suspected that the franchise would come to the Nintendo Switch, but they weren't sure when it would be. Some even though it wouldn't be announced until next year, and then released in 2020. Instead, it's tentatively coming out on December 7th of this year, which was a big surprise to all. And apparently, that was a big goal for Smash Bros creator Masahiro Sakurai, as he fought really hard to make sure that this game was not leaked ahead of time.
Sakurai has been doing a number of posts on Famitsu recently talked about the development of the game. His most recent post though was one that was made after E3 2018, where the detailed breakdown of Super Smash Bros Ultimate was held. As such, he was able to express how he felt about the response to the game. He noted that he was very happy that everyone seemed to like Ultimate, as well as the reveal that "Everyone Is Here!", in regards to how all past Smash Bros characters are returning for Ultimate.
He expressed great relief over the reveal not being leaked. For he felt that if it had, the video presentation wouldn't have had as much impact. This also goes to the 25-minute video that was used to help reveal all the characters, as well as some of the changes that were made to the gameplay. Sakurai revealed that they had worked very hard on the presentation, and as such if a leak of certain details or reveals had happened, all of their hard work would have been a waste.
To ensure that didn't happen, there were very strict measures taken. Sakurai explained that there were many, MANY, people who could have leaked information, as there's a big team for Ultimate. But to combat this, the flow of information was heavily restricted to make sure (as best they could) that nothing got leaked. And sure enough, it didn't. Or at the very least, nothing significant got out, as everyone was speculating about Smash Bros being revealed. But nothing in terms of gameplay or characters got revealed.
Because of timing, Sakurai actually appeared on the Nintendo Treehouse Live event right after the Nintendo digital press conference, so he couldn't look at the internet or go to the Nintendo Booth to see what the reactions were to certain reveals. As such, all he could do was listen from the stage, and so when he heard the cheers and shouts from all the gamers who were excited about the reveals, he was happy. " I could hear the bellowing and cheers from Nintendo's booth far away at important points during the presentation; that felt great!"
The hard work paid off, and the big secret was kept, including the reveal that Ridley from Metroid was going to be one of the few new playable characters. And there are no doubt more secrets to be revealed as the game slowly counts down to its launch.