---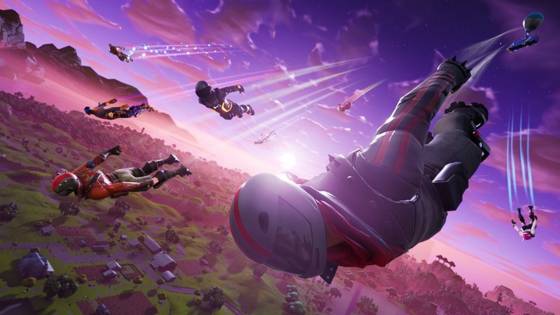 Cross-play is a feature that almost everyone can unanimously agree is better for everyone, allowing friends to play games online together no matter what console they're playing on. Microsoft has had the heaviest support of the feature, followed by Nintendo who ended up collaborating with the former. Despite all this, Sony has held a position of defiance against the feature for a long time now, with various reasons popping up like money, dangers, or the idea that "PlayStation is the best place to play". It's been a widely known and unpopular move on their part, being the only ones left behind on this matter. It's even caused some problems with account management on other consoles. Today, that can finally all begin to change. In a post on the PlayStation Blog, PlayStation president John Kodera announced that Sony is ready to begin cross-play features, starting with an open cross-play beta for Fortnite that begins today (September 27th).
This beta will "allow for cross-platform gameplay, progression, and commerce across PlayStation 4, Android, iOS, Nintendo Switch, Xbox One, Microsoft Windows, and Mac operating systems," reads the post. Kodera goes on to explain Sony's change of heart. "Today, the communities around some games have evolved to the point where cross-platform experiences add significant value to players. In recognition of this, we have completed a thorough analysis of the business mechanics required to ensure that the PlayStation experience for our users remains intact today, and in the future, as we look to open up the platform." All wonderful news, even if some of the details are still scarce at this point. According to the post, Sony will update the gaming community with more details in the near future, including what other titles will feature cross-play and how long this Fortnite beta version of the feature will last.
Of course, that just leaves one remaining issue: Multiple accounts. A little while back, Sony ran into some controversy because Fortnite players trying to enter their PSN account info on Switch were turned away. PC Fortnite players could do it just fine, but for PS4 users, the harsh roadblock set up by Sony meant they'd have to start a brand new Fortnite account on the Switch and start from scratch. Luckily, this too is soon going to be fixed, according to a post from Fortnite developer Epic Games on the game's Twitter. As the post states, the company is going to be working on two things now: An account-merging feature, and linking/unlinking accounts from specific consoles. The latter is going to launch in just a few days, letting players unlink their Fortnite account from one console and relinking as they please. The account merging feature will come out sometime in November, and once out, players will finally be able to merge all their existing accounts into one, including their Battle Royale purchases. It'll be a nice, clean fix for an issue that came about entirely due to the lack of cooperation on cross-play with Sony. Now that Sony's changed its tune, Epic can finally begin rolling this out.
Thus, the future got a little brighter for cross-play today. For the first time ever, gamers will now be able to play against each other across all three of the major consoles: PS4, Switch, and Xbox One. With this bringing the community closer together, it's a hope that we'll see more cross-play support with future games as they release. Sadly, Fallout 76 will not feature cross-play of any kind, according to a recent tweet from Bethesda's Senior Vice President Pete Hines. He also added that he isn't sure if the game ever will support it in the future either. In any case, now that the cross-play beta is live for Fortnite on PS4, you can jump on in and get playing with others from other consoles. This news comes just in time for the start of Fortnite's 6th season too. If you haven't gotten into Fortnite yet, it's available on PlayStation 4, Nintendo Switch, Xbox One, Windows PC, Mac, and iOS/Android devices. It's completely free-to-play, so give it a shot if you're interested. Also, make sure to check out the PlayStation Blog post for the full announcement from Sony.