---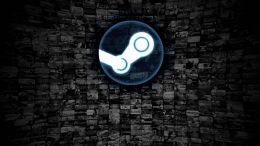 Sometimes when you spend long hours at your PC or Mac playing Steam games, it can feel a bit tiresome. At times, you might just want to lounge on the couch/chair/bed and enjoy the games that way. Valve provided an answer to this problem in late 2015 when they released the Steam Link, a reasonably priced piece of hardware that allowed gamers to stream their Steam library straight to the television. This service will now be expanded later this month, as Valve revealed today in a news update on Steam: Steam Link will be receiving a free app for most Android and iOS devices, letting you do exactly what the hardware itself does, but just for mobile devices alone.
As is always the case with these sorts of things, set up is important to keep in mind. As long as your mobile device of choice is connected to the Internet via a 5Ghz network or wired Ethernet, you'll be able to use the app no problem. It simply connects to your corresponding PC or Mac that has Steam installed, allowing you to choose from your entire library of games and play relatively easily. The Steam Link for TVs was sold in a bundle pack that also came with a Steam controller specifically for that type of play, and this controller will be supported with the Link app too, as well as MFI controllers (and more, according to Valve).
The company revealed a second app in the news post, one that is set for a slightly later release than Steam Link. This app, called the Steam Video app, will allow users to stream any videos, movies, or shows that they've downloaded on Steam and watch them through their mobile devices. Basically, it's the Steam Link app, but with videos instead of games. You'll be able to stream these over Wi-Fi or LTE, and it too will be free of charge, just like the Steam Link app. Both apps will also be able to be enjoyed in offline mode or streaming mode, depending on which you need at any given time.
So when can we expect this answer to our computer-time woes? The Steam Link app will release the week of May 21st, but no specific date for that week was given at this time. Steam Video, meanwhile, is set for a rougher release window of 'later this summer', so we'll have to wait to hear more about that. Android phones, tablets, and TV devices are all supported with these apps, and iOS has iPhones, iPads, and Apple TV devices supported for their end. Therefore, if you have any one of those, this might be of interest to you! Steam Controllers are sold separately from the Steam Link if you need a supported controller by the time this releases. Some may prefer other controllers, but the Steam Controller does have an upside with its dedicated buttons for accessing the Steam menus. In any case, the app is only a couple of weeks away, situating it nicely before the Steam Summer Sale begins and all of our wallets magically become empty caverns.