---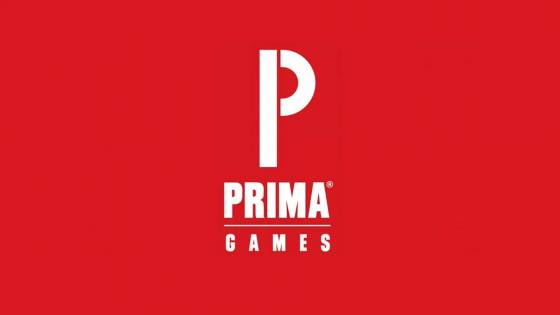 Strategy guides for video games are one of those unique items that many of you probably own or have lying around somewhere, acquired in a time when they were extremely useful and necessary. Admittedly, I've not used my own in so long that I never stopped and thought about how the modern day might be impacting that business. As it turns out, famous strategy guide maker Prima Games is now set to shut down for good. The report comes in from Publishers Weekly, who revealed the news alongside an internal memo from publisher DK's CEO, Ian Hudson. As of today, Prima Games will stop commissioning new titles. Any remaining guides left to be made will be done by their Indianapolis office, while the offices in Roseville, California and New York will be closed down in the coming months. Overall, the entire company will be completely shuttered by March 2019.
Sadly, this news doesn't come as too big a surprise. With the increasing usage and popularity of the Internet over the course of the 21st century, websites like GameFAQs and other free, online guides have provided a quicker and cheaper alternative to getting a full strategy guide. The advent of popular video site YouTube also contributed, as many gamers could simply look up parts they were stuck on in video form. "During a year-long extensive review, many new ways were explored to diversify Prima Games publishing; however, the dynamics for us of this fast-paced landscape have continued to prove difficult," said Hudson in his memo. "This enormously dedicated team has made every effort to turn the business around, but challenging market conditions have unfortunately worked against them." Considering how long Prima Games stuck around for, despite the Internet, it's rather impressive. This was helped along when competitor BradyGames got purchased and combined with their company in 2013.
Prima Games was founded in 1990, giving them nearly 30 years in the business. They started out selling game secret books for platforms like the Game Boy, in order to highlight exciting easter eggs or secrets that could be found in everyone's favorite titles. Later, this led way to them making full-fledged strategy guides. For those who might not know, most games over the years got their own strategy guides made by various publishers. They were often thick books that would walk you through a game from beginning to end, and many provided extra sections for side content, artwork, and developer interviews. With the way things are nowadays, they've become more of a collector's item than anything else, but their purpose was a valiant one over the years and one many people utilized. With Prima Games shutting its doors, it truly is the end of an era.
With the release of this news, many will likely want to get their hands on the last strategy guides Prima Games puts out before its full closure. Its currently unknown how many employees the shut down will affect, or why Prima couldn't go digital, but that's likely due to DK not considering it a good idea. In any case, you can read the full report over on Publishers Weekly, which highlights one of Prima Games' more recent strategy guides: Fallout 4 G.O.T.Y. Edition. There's also their website, which can still be used to order any of their past and close-upcoming guides. Rest in peace, Prima Games. Over the coming years, any remaining strategy guide publishers will probably be hit with similar fates. Many of the ones still around have had a stagnating business, so it's unfortunately only a matter of time. I think it's high time to go through my old strategy guides just for the sake of nostalgia.