---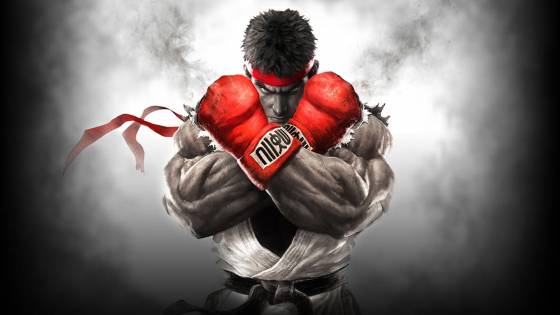 Evo 2018 has been a very exciting time for fighting game players, just as it has been every year preluding it. This year's had a special guest star appearance, however: Street Fighter producer Yoshinori Ono himself. Ono took to the stage just before the final stretch of the Street Fighter V tournament in order to make an exciting announcement. Today, August 6th (as of the time of this writing), sees the introduction of new fighter G and Street Fighter's Sagat onto the roster. These two make up the final characters for Season 3 of Street Fighter V: Arcade Edition, and new details put out by the PlayStation Blog get us prepared for what to expect. Not keen to just leave things at the technical details, both characters also got their own new trailers to introduce them in.
For many, this comes as a nice surprise. Most were expecting only G to be released this month, so Sagat being included to wrap things up means everyone will be asking 'When's season 4?'. G is a new face to the Street Fighter roster in general, and calls himself "President of the World". He's a mysterious character with a fire-based move set, both hands aflame in a power that's drawn from the Earth itself. Apparently, G has a statistic called Presidentiality. As this stat goes up, so too do his combos and special abilities. Some moves even power up, making him a force to be reckoned with. His trailer, as well as Sagat's, comes with his very own theme song.
Meanwhile, the return of the Solitary King Sagat himself is sure to bring a smile to veteran fans faces. Most know him as the final boss of the original Street Fighter, and a character who has served as a worthy rival to series main Ryu. His goal is simple: To become the strongest fighter in the world, alongside his tiger companion. In fact, many of Sagat's moves involve tiger themed attacks, including the return of some moves he used in the original game. He's a slower fighter than some of the others but makes up for it with long reach attacks that can keep opponents at a distance. Oh, and just to make him cooler this time around, apparently he's been meditating in the mountains to overcome personal demons since his defeat at the hands of Ryu.
Since these characters are available now, you have three different ways to go about getting them. The first is to pay up with real money, as both of them cost $5.99 individually. Alternatively, if you have 100,000 Fight Money saved up, you can buy them that way. Those of you who purchased the Season 3 Character Pass will get them automatically, as with the other characters of season 3: Sakura, Blanka, Falke, and Cody. Do note that if you purchase them via the Character Pass or with actual money, you'll also receive alternative battle colors for both. Paying up with Fight Money won't get you these rewards. If you haven't gotten Street Fighter V yet, what are you waiting for? It's available on PlayStation 4 and Windows PC, so pick whichever suits you best. Here are two separate trailers for G and Sagat, so you might want to give those a watch and see which one of them suits you best too.