---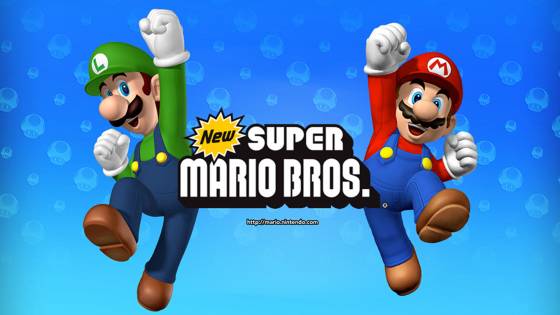 When it comes to video game movies, most fans know what to expect. Bad things. Sure, there have been good video game movies, like Tomb Raider, or some of the Resident Evil films. There have been "ok" ones like The Prince of Persia and Assassin's Creed. But, when it comes right down to it, most video game movies are terrible, and for the best example of just how terrible they can be, look at the Super Mario Bros movie. This film was such an abomination that even the actors in the film don't like to talk about it, and fans like to ignore its existence.
So, when Nintendo announced earlier this year that they were going to make an animated Super Mario movie with the team at Illumination (the team behind Despicable Me and Minions), fans were both curious and worried. Granted, an animated movie is a much better platform for a Nintendo property, as only a few of their franchises would work in the confines of a live action film, but it's still worrisome. Would it be weird to hear Mario talk for a long time? Would the plot feel like a video game plotline, or would they try and force it into the style of a movie plotline? Many questions have been asked, but now, the founder of Illumination, Chris Meledandri, has shed some light on the process they're going through to make sure that the movie is as good as a Mario video game.
For him, one of the biggest things that they needed to do was bring in Mario creator Shigeru Miyamoto to help make the film. In Meledandri's eyes, one of the biggest faults of video game movies is that they either ignore much of the source material or, they ignore talking with the people behind the games to truly get the experience that they're trying to convey. He said that even he has done that in the past, but he won't do it for the Super Mario Movie.
He notes that Miyamoto is front and center in regards to the creation of the project, and that is likely a very good step. Miyamoto has shown himself to be a genius in more ways than one, so having him on board is a big step forward.
That being said, Meledandri acknowledges that there are going to be big struggles with the film. Mainly, having to nail the tone of the Mario games while also appealing to those who want to watch a movie about him.
"The challenge is taking things that are so thin in their original form and finding the depth that doesn't compromise what generations of fans love about Mario, but also feels organic to the iconography and can support a three-act structure."
It is difficult for sure, and while Illumination has done numerous animated films in the past, and are about to release a version of "The Grinch" story, doing one with Mario as the main character is another thing entirely. No release window for the movie has been stated.