---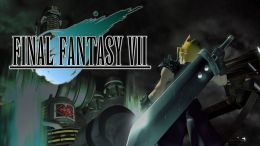 It's been three years since the Final Fantasy 7 Remake was announced during PlayStation's E3 conference in 2015. We've gotten some images and a brief gameplay trailer later on, but for a long while now, there's been absolutely nothing to see of the ambitious project. Fans have been eagerly awaiting anything at all, but a lot of the initial hype has died down due to recent comments from Square Enix about its development. Rest assured, the game is still coming and is very busily being worked on over at the studio. The thought on a lot of fans minds lately has been that the FF7 Remake was announced too early, and game director Tetsuya Nomura acknowledged these comments and agreed. In an interview with website Multiplayer, Nomura discussed the Remake not showing up at this year's E3, his reasons for the early announcement, and what to expect going forward.
"I am well aware of the fact that we announced it too early," said Nomura. "but even in the industry, word was beginning to spread that we were working on the game, so we just decided not to keep it more secret and officially reveal it." This statement follows Nomura's thoughts about when to announce things to the industry in this day and age. According to him, he prefers Square Enix reveal their games before rumors and leaks break out and destroy any hype from an actual official announcement. This has happened quite a few times this year alone to other games and studios, especially around the time of E3. Nomura figures that by revealing the secret early enough, that's better timing than after a possible leak, which makes deciding when to announce a project a rather difficult process.
The same thing happened with Kingdom Hearts 3, which got officially announced and revealed at E3 2013, well ahead of where the game is at now. Nomura serves as the director for both of these huge titles, both of which are being developed in parallel. Thankfully for Kingdom Hearts 3, it now has a solid release date early next year, which means the focus will shift even more to FF7. Nomura also confirmed that the Remake is out of the conceptual stages and is in full development right now, so it's only a matter of time. The project is a huge undertaking, as the original PlayStation's Final Fantasy 7 was a massive game with a ton of content and detail. The Remake is being developed on Epic Games' Unreal Engine 4. Despite what little footage we've seen of FF7 Remake so far, chances are those snippets have since been scrapped now that the project is out of concept and into development.
So despite not knowing when we can expect the Final Fantasy 7 Remake to come out, we do at least know that the project is getting a little more underway now, especially with the release of Kingdom Hearts 3 on the horizon. Chances are FF7 Remake still has a good few years left, considering the size of the game. Square Enix confirmed early on that it will be released in multiple parts, that way none of the original content has to be cut due to release constraints. The remake will also have new content not featured in the original game, something that's sure to surprise. In the meantime, you can view the reveal trailer below, which is still just as hype inducing as ever. The full interview with Nomura can be read, translated, on KHInsider. He goes into a lot of details about Kingdom Hearts 3 and its own development, so it's a fun read for the fans.