---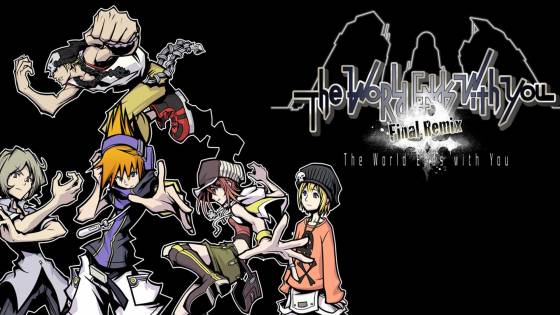 It's not uncommon for a somewhat popular video game franchise to go without a pure sequel for some time. In fact, given the modern age of gaming, it can happen even a decade after the games original launch. For fans of The World Ends With You, it has been over 11 years since the titles original launch on the Nintendo DS. And now, they are just a few weeks away from a pseudo-sequel in the form of The World Ends With You Final Remix. While technically a port, it also contains new content via "A New Day" content.
Tetsuya Nomura, who has made a name for himself recently with Final Fantasy XV and Kingdom Hearts III, worked with the team on the original The World Ends With You, and is working on Final Remix too, and has helped shed light on what fans can expect from Final Remix and what may come next.
First and foremost, he explained why The World Ends With You Final Remix even existed, it was because of the fans. In his own words, he described how everywhere he went, or no matter what interview he did, someone would always ask him about The World Ends With You, and whether he or Square Enix planned to do anything with it. Time went on, and then he realized that it had been a decade since the game's release. And though ports had happened via mobile devices, it wasn't the same as what fans wanted.
So, when Nintendo revealed the Switch console, he saw an opportunity to bring back the original better than it had been before, and add to it via "The New Day" content, and so, Final Remix was born.
As for "The New Day" content, it was originally planned as something that might be used for a potential sequel to the DS game. Naturally, that didn't happen, but with Final Remix, he and the other dev team members saw a chance to expand the game in a meaningful way. Nomura notes that this isn't a "stinger" for the ending. Rather, it is a standalone story, something with purpose and meaning that fans should enjoy. This has been proven via a synopsis for the scenario, as well as the reveal of a new Reaper (the villains in the game) in the form of Coco, who does not appear in the main story. Nomura also confirmed that "A New Day" will take place timeline wise after the final chapter of the main story.
All of this aside, a question from fans still needs to be answered, "What comes next?" Well, Nomura had an answer for that too: "I like to think of this version of the game as a 'new beginning!' I will be working hard on future development that will make you glad that you supported this game so passionately for so long."
While not definitive confirmation, it would appear that talks are being done to make The World Ends With You 2, or something along those lines. Regardless though, the future will at least in part be tied to the sales of the game when it launches on Nintendo Switch on October 12th.