---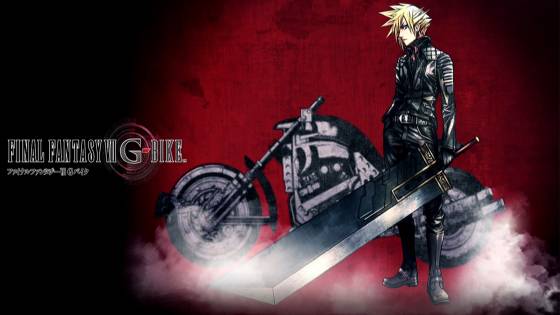 The Final Fantasy VII Remake is still in the works over at Square Enix and will be for quite a while. Despite this, it seems director Tetsuya Nomura has some ideas on what else they could do with the Remake going forward. Speaking in a Q&A session for the recently released The World Ends With You: Final Remix, Nomura was answering fan questions left and right. One fan randomly chimed in: "I want to play Before Crisis: Final Fantasy 7 again!" A sentiment I'm sure some of us can agree with. "Not everyone may know this, but I'm remaking Final Fantasy VII... (laughs)," Nomura started in response. "Right now I'm concentrating on Kingdom Hearts III, but when that's finished, VII will be where I head next. I'm thinking about ideas regarding the remake's release - I even spoke to producer Kitase about it today. All of us old-timers are considering various developments in regards to what accompanies the remake. Like if we can manage to do something about the Compilation titles too. But for the time being, please wait for VII's turn to come."
Not everyone may know this, but Final Fantasy VII served as one of the first examples of a Final Fantasy game receiving spinoff media and sequel/prequel games, in a similar fashion to FFX's FFX-2 or FFXIII's sequels in later years. For FFVII though, it got an entire compilation's worth of media. This started in 2004 with the release of Final Fantasy VII: Advent Children, a full-length CGI animated movie depicting what happens for the FFVII characters after the end of the game. Later that same year, cellphone game Before Crisis released. This game would go on to be closely intertwined with another compilation title. In 2005, Last Order released, giving us an anime version of important events from FFVII's story. The PS2's Dirge of Cerberus released in 2006, letting us play as Vincent Valentine after the events of Advent Children. And last but not least, 2007's Crisis Core, a PSP game depicting the story of SOLDIER Zack Fair and what happened to him in the lead up to FFVII's plot. It's a lot of stuff to sift through, and if Nomura's comments are any indication, we'll be seeing a return to these titles in some way.
Naturally, this lends to the thinking that we could see remasters of these games, but Nomura's intentions remain kind of vague at best for now. Some have also guessed that this could mean they'll incorporate those games' stories into the Remake's plot in some fashion, which would be exciting to see. Not long after the announcement of the Remake at Sony's E3 2015, Square Enix revealed that the game will be released in multiple parts. While this initially got everyone concerned, the company assured that each part would be the size of a full-fledged game, with the same level of detail and polish. When looking back at the staggering amount of content in vanilla FFVII, the decision makes sense when you factor in current day development costs. They stated that if they hadn't gone this route, they would've had to cut content, and nobody wants that. Development on the Remake has shifted around, ditching CybercConnect 2 and going straight to in-house, which did delay proceedings some. Despite this, Nomura revealed this past E3 that the concept phases are finished, and the Remake is in full development as we speak.
The director discussed plenty of interesting things at the Q&A session, with the most notable being the reveal that TWEWY's characters won't be appearing in KH3 (sadly). The snippet about the FFVII compilation was translated by Gematsu, so you can read the details over there. The Final Fantasy VII Remake is still a long ways off, but there's no doubt when it releases that it will be something huge and special. It's being developed exclusively for PlayStation 4 and is utilizing Unreal Engine 4, the same engine KH3 is running on. Needless to say, Tetsuya Nomura has been a very busy man. In the long wait for the Remake, you can at least check out the most recent trailer for it below. Just keep in mind that this trailer came from the PlayStation Experience event in 2015, so the gameplay has probably changed some since.