---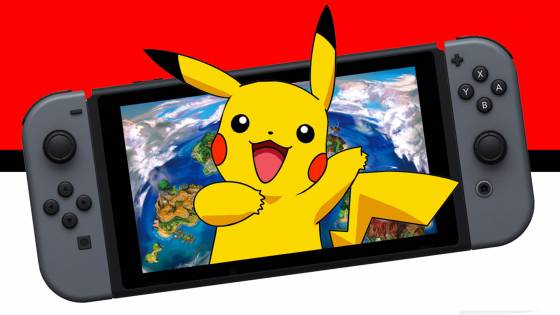 I think it's safe to say that Pokémon fans everywhere have been eagerly awaiting more info on the upcoming core Pokemon RPG that was announced for Switch a little while back. There's been no footage of this game so far; all we know about it is that it will be the next mainline entry in the pocket-monster RPG series, finally bringing it from the 3DS family to the Switch. Back in May, Nintendo's official statement was that the game would release sometime in the second half of 2019, inspiring fan hopes that it would be on the earlier side of this half. Those hopes will have to be dashed due to the latest financial report from Nintendo, which includes a release schedule for all their upcoming games. The Pokémon RPG for Nintendo Switch (its temporary name as it's called on the report) has been changed from the second half of 2019 to a narrower window of late 2019. Cue the sad music, but hey, there are some good reasons for this!
For one thing, the release timing of late 2019 fits nicely in with the release dates of the latest Pokémon titles. The upcoming Pokémon Let's Go games are set for a November release, putting it right around the holiday season. Due to the new updates to Pokémon GO, and the addition of free-to-play Pokémon Quest on the eShop, Nintendo likely wants to put some space in between all of the Pokémon hype. Most importantly though, this gives the developers more time to polish the game and make it truly shine. The devs over at Game Freak have confirmed that the game is all brand new, which means a whole new set of Pokémon too. By timing it around the holidays, and working on it for more time, this Pokémon game is likely going to be something truly special.
This new Pokémon RPG will mark the Eighth Generation for the series when it finally releases. The last core Pokémon games, the Seventh Gen, released back during the holiday season in 2016: Pokémon Sun and Moon. Indeed, these games fit the same release timing as well. What little other information we can glean on the upcoming title can be found by little comments from the people associated with it. Tsunekazu Ishihara, CEO of the Pokémon Company, has gone on to assure fans that this game won't take influences from Pokémon GO like the Let's Go games are. Rather, it's going to follow a style more similar to what's been established in Pokémon X/Y and Sun/Moon. Due to the series history of being on handhelds, the jump to Switch is a perfect fit.
So while we do have to wait just a little while longer than expected for the new Pokémon RPG game, it is good to know that it will be getting the care and extra attention to detail that it needs. In the meantime, we'll have plenty of other Pokémon content to keep us busy, especially when the Let's Go games release. Since the game is set for late 2019, we can likely expect to see something more of it during Nintendo's E3 Direct 2019, or in some other random Nintendo Direct that year. Make sure to view Nintendo's financial report, as it contains a lot of interesting info, including the Switch's recent breakthrough to just under 20 million units sold. Upcoming Switch titles that weren't seen at E3, such as Metroid Prime 4 and Bayonetta 3, simply have dates listed as TBA. Hopefully, we'll have more on those when the time comes!