---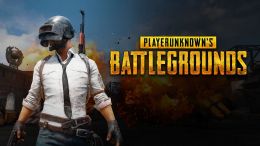 PlayerUnknown's Battlegrounds has been equally served both praise and criticism on a number of fronts since its debut last December. The ever-popular battle royale game has been well known to have some janky performance issues and technical imperfections, especially on PC. The developers recently put out a lengthy post on Steam, however, addressing these concerns and what all will be done to fix them going forward. The whole thing is a real breath of fresh air and includes some talk of more upcoming content in PUBG as well.
The developers took an apologetic stance in the post, admitting that they've fallen short in various ways, despite other improvements to the game in the past year. As they put it: "Players have rightfully called us out for failing to address complaints about performance, and recently we haven't done the best job of communicating about the changes we're making to the game." As a way to highlight this, they announced that all updates from now on will be rolled out as they're ready, rather than saved until more major updates. This way, whenever any changes major or minor are made to PUBG, players will find out about it right away and reap the benefits.
These updates going forward will address various aspects of performance, from GPU overloads, drops in frame rate, client problems, and any stuttering, all of which have been cited problems by players in the past. Servers will become more optimized with these future updates, as many issues have stemmed from the servers themselves. Animations will be refined and optimized as well, to make the game run more smoothly. Cheating is also going to be cracked down on more than before, as it too has been an ongoing issue, especially with hackers. "We've introduced a variety of encryption based solutions to make it harder for hackers to exploit vulnerabilities," they stated. Most cheaters will now be "banned within hours" if an exploit use is detected. All of this will serve to make the game a much smoother experience overall.
PUBG will be receiving a new map before the end of June, known as the Sanhok map. They touched a little on this too, stating that they'll be combing over every inch of it to make it as perfect as can be for players new and old. Sanhok will feature a new vehicle known as the Tukshai, which looks as crazy as it sounds. With all these improvements coming to PUBG, now may be the time to join in on the fun. In contrast to its competition, PUBG turned away from the free to play route; the game will run you $29.99 on Windows PC, Xbox One. Alternatively, it's free on Android and iOS devices, if you prefer. You can view the full details and plans from the developers themselves in the official Steam post.